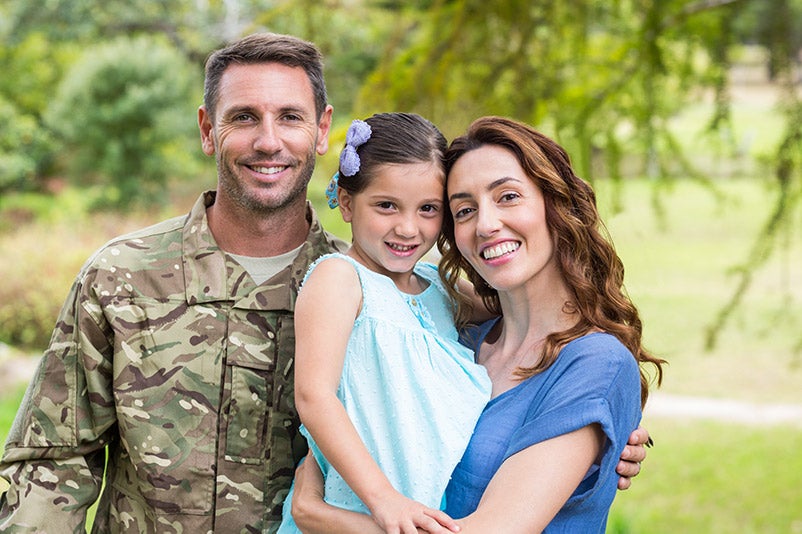 More than any other group, veterans are the keepers of democracy and freedom at home and abroad.
And while we at WGU Nevada understand that we are fighting an uphill battle in trying to adequately say "thank you" for the sacrifices millions of vets make every year, we believe that we can do something.
You see, ours is a unique mission to expand the opportunities of higher education to working adults who would likely not have the time or resources to earn a degree without WGU's affordability and flexibility. In this way, we've been able to help thousands of veterans get the credentials and certifications they need to succeed in the workforce.
Take, for instance, Dennis Hall, a resident of North Las Vegas who said, "I was able to get my foot in the door using a two-year degree and the experience I gained while in the military; however, I've hit a qualification hurdle in trying to move forward. I need to be able to check that 'four-year degree obtained' box in order to move ahead in my career. My WGU Nevada degree will give me the backing I need to make that happen."
While our competency-based model of education is likely not for everyone, our students, mainly comprised of working adults, busy parents, and veterans, have found that the flexibility WGU Nevada provides is the right fit for them.
"My free time is scarce," Hall continued. "Between work and my three kids, there is not much room for anything else. A traditional school model is just not an option for me. The thing I love most about WGU Nevada is that I feel like I'm now able to attend school on my terms, at my own pace. I'm not limited by traditional time slots for in-person classes or being held back by online courses trying to fit in a traditional 16 week course structure. Without WGU, without the flexibility this university provides, I would not be able move forward with the educational goals I've set for myself at this time in my life."
Having overcome the hurdle of flexibility with our innovative use of technology, we quickly sought to take on the all-too-common obstacle of cost.
Pursuing any form of higher education is becoming increasingly expensive. However, ever conscious of our mission to provide quality education at an affordable price, tuition at WGU Nevada is an affordable flat rate of $3,225 per six-month term for most programs, regardless of the number of courses taken. This means students who move more quickly through their programs spend less. And, even if that has the potential to break the bank, our low tuition rate is consistently complemented by numerous scholarship opportunities for veterans and others.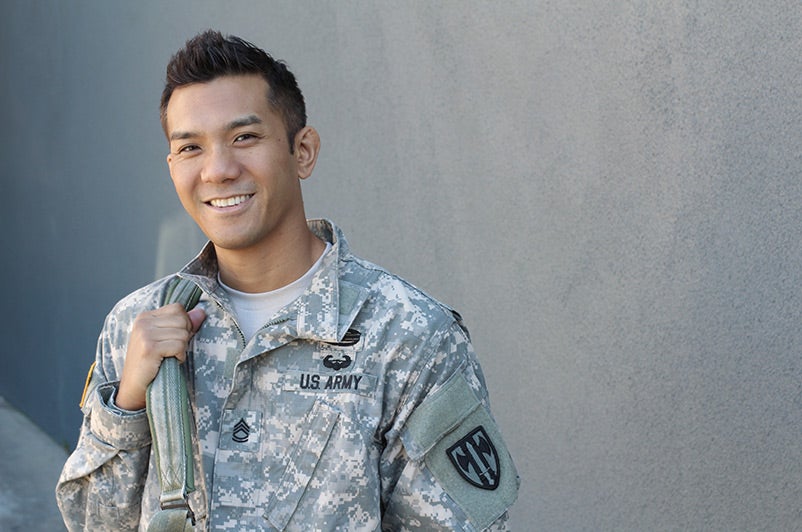 "Money is always tight, especially with a family like mine," Hall said. "So, my military appreciation scholarship wasn't a deciding factor in my attending WGU Nevada, but it was the icing on the cake that made me feel like I had made not just a good decision, but one of the best decisions I had ever made in my life. I'm moving forward with my career, it's not braking the bank, and I feel like WGU is not just here to help me get a degree, but is actually investing in my success."
Whether you're considering utilizing your military experience and go back to school, or you're a current student, or a graduate of WGU Nevada, we hope that you get the most out of your experience with us. To learn more and speak with an enrollment counselor, please call 877.214.7005, or reach out to us on Facebook.