We're on a mission to help working adults across Nevada earn the bachelor's and master's degrees they need but have yet to complete. We still have a long way to go—300,000 Nevadans have completed some college but no degree, and many more with an undergrad degree who would benefit from earning a master's—but we have a lot of success stories to celebrate.
And this Saturday, we are thrilled to celebrate more than 200 graduates at WGU Nevada's Inaugural commencement right here in Henderson. And while we wish we could hear every graduates' amazing story from the podium, we've selected four inspiring graduate speakers to share their stories and represent the 2016 graduating class.
We'd love to hear all the stories so we invite the all other graduates to share them on social media using #WGUNV16.
Congratulations to all of our graduates!! If you're not able to attend the event in person, keep an eye on our YouTube channel for video of the festivities in the coming weeks.
And here now are the four graduate speakers:
Silvia Mendoza-Stout, M.Ed., Learning and Technology
Las Vegas
Silvia's family migrated to the U.S. when she was five, and had little money and resources. Her parents always told her to pursue her dreams and never to give up on her education. As a self-described "tech guru," she returned for a master's degree because she loves learning and using technology to teach her students. As a first grade teacher at Gilbert Elementary in Las Vegas, Silvia has found WGU's curriculum to be incredibly relevant—helping her be a more effective teacher. In addition to being in the classroom, Silvia is a wife and mother of three, so she needed a flexible option and WGU Nevada allowed her to complete her coursework despite her busy schedule. Silvia enjoyed the competency-based model, especially the ability to go at her own pace.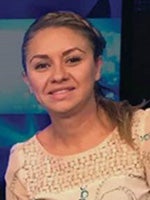 Sean McDonald, M.S. Management and Leadership
Carson City
Sean had no problem building a resume and finding "good" jobs, but he never had a "great" job—one he was passionate about. He developed an understanding of the automotive industry working at Enterprise and Hertz. Later, at the Nevada Department of Motor Vehicles, Sean realized he would need a bachelor's degree to advance his career. Attending a brick-and-mortal school was not an option, as he needed to work full time to support his family. He enrolled at WGU and completed a B.S. Business Management degree in 18 months before returning for his MBA a year later. After receiving a work assignment to relocate and develop a new license plate factory for the state, Sean made it his capstone project and successfully managed the factory's relocation. He obtained legislative approval, found a new vendor, and made a new contractual agreement for a product line: new Nevada license plates.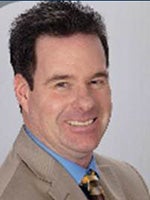 James Lemmons Jr., B.S. Business-IT Management
North Las Vegas
James worked for 20 years in the Air Force and retired and transitioned to a civilian job at Nellis Air Force Base. After being passed up for several positions because he lacked a bachelor's degree, a manager told him that he would not be considered for advanced positions without a bachelor's degree. As he looked at different universities, he was frustrated that no one would honor his previous credits from his associate's degree and a lack of degree was holding him back for career advancement. "I had 20 years' experience in the Air Force and an Associate's degree and I felt that those should count for something." A few of his friends, who were managers, told him many of their employees had completed a degree at WGU while working full time and that he should look into it. He enrolled and used the GI Bill to complete his degree and recently the degree helped him advance into a management position!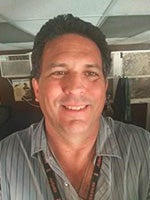 Jeannette Magbutay, M.S. Nursing Education
Las Vegas
Originally from the Philippines, Jeannette moved with her family to Vancouver, Canada, where she lived for many years and where she earned an associate's degree in nursing and began her nursing career in the NICU. She moved to Sacramento and later to Las Vegas and discovered that she needed a degree to advance her career. Jeannette says it took her years of research because she was looking for the right model to fit her busy life, and when she found WGU, she knew it was the right school for her and she immediately enrolled. She works at the NICU at Summerlin Hospital for the past 7 years, but eventually wanted to become a nurse educator which was her motivation for earning the degree. She enjoyed the support of her WGU mentors who helped her every step of the way and she especially loved the competency-based model which allowed her to finish ahead of schedule—one term early! She continues to be very busy, still working at the NICU, and in addition she recently began teaching nursing at the College of Southern Nevada.