"Sometimes people can't keep up with me because I have so much energy," says Steven Vradenburg, a native Renoite still living and working in the biggest little city in the world. He's an outgoing, social butterfly who has carried a lot of energy throughout his life, even utilizing his everlasting energy to zip through his B.A. Interdisciplinary Studies (K-8) program at WGU Nevada.
"I would like to teach third or fourth grade, or eighth-grade English," he says. At the ripe age of 26, Steven already knows what he wants to do with his life, and he's ardently enthusiastic about it to boot. But what made him so surely know that he would want to be appointed with the unofficial heavy title of "major influencer" in young lives?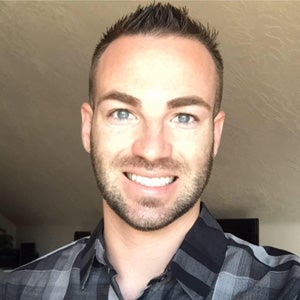 Steven went to Damonte Ranch High School from seventh grade to his senior year. He even said that, during the difficult time that is young adolescence, he really came to like the school's faculty and administration. "They were younger, they brought positive energy, and they made school fun." Knowing that his exceptional experience and positive outlook on school is a rarity for most youth, Steven decided to one day take this "school is fun" concept even further than some of his teachers did, and try to make a lasting impact on his future students—be they 8- and 9-year-olds or young teenagers.
Steven says he wants to teach students that are younger than high school age because "that's a time that they need a lot of positive role models so that they want to stay in school. So that they want to get an education and go to high school with that same outlook. So that they're positive members of the community," Steven explained.
Ever since Steven was a teenager himself, he's worked with youth, mainly as an office clerk at Brown Elementary School. And he's loved every minute of it. But there have been challenges along the way to get him to the point of definitively knowing what his next steps are.
After graduating from Damonte Ranch, Steven enrolled at Truckee Meadows Community College. But soon after his first day of community college, both of his parents got sick, and he dropped out in order to take special care of them and constantly be by their side. And because his mother owns a childcare business, Steven was called upon to take over some of the business responsibilities, making it difficult for him to go back to school and finish his degree. But after his sister, who had received her master's degree in accounting from WGU Nevada, recommended the online university, Steven soon discovered that WGU Nevada "works well for me because I can do it all online. On my downtime I can pop on and do some schoolwork." He even takes advantage of the competency-based model by using what he's already learned in school and working in the childcare field for so long. "I also love it because I can blow through what I already know. I had already taken classes at TMCC, so I could pass those right away instead of wasting time re-taking them. It's been really flexible."
Even with everything he's been tasked to juggle in his hectic life, Steven channels his buoyancy to keep him going and get him even closer to finishing his bachelor's degree. "I'm driven by perseverance," he said. "Whenever I get assigned a task, I'll keep working on it until it's done. Some people will start something at work, and when they get off at 5, they're done. I keep going until it's done."