PROVIDENCE, R.I. — Online, nonprofit, accredited Western Governors University (WGU) has appointed East Providence resident Amy Weinstein as strategic partnerships manager to develop and nurture relationships in Connecticut, Massachusetts and Rhode Island. In her new role, Weinstein will work to expand WGU's partnership network and further develop employer relationships, in an effort to increase awareness and student access to higher education, improve affordability and enhance student experience.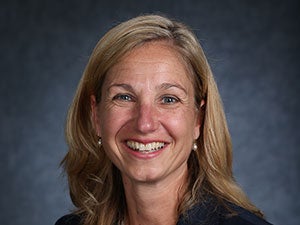 Weinstein has more than 10 years of higher education, workforce development, and career education experience with a particular focus on equitable access to career pathways. Prior to WGU, Weinstein was program director at University of Massachusetts Boston, where she created a competency-based employment program to prepare students for their future careers. At Building Futures/Apprenticeship Rhode Island, she developed 55 Registered Apprenticeship programs across non-trade industries, placing over 950 Rhode Islanders in high-wage jobs.
"Amy has an unwavering belief that adults of all ages and backgrounds deserve low-cost access to excellent higher education programs leading to career pathways," said Rebecca Watts, Ph.D., WGU regional vice president for the northeast region. "With her entire career focused around improving higher education and workforce systems that help individuals achieve career success, we are excited to have Amy join our team."  

As a part of Weinstein's work at Building Futures, the State of Rhode Island was recognized by the National Governors Association report in the top 13 performing American Apprenticeship Initiative grantees, out of 40 nationwide. She holds a M.S. in counseling from San Francisco State University and a B.A. in psychology from University of Rhode Island. Weinstein has mentored students and alumni while working and volunteering at the University of Rhode Island, Bryant University, the University of Massachusetts Boston and Year Up.

Designed to support adult learners, WGU provides an asynchronous, competency-based, mentor-supported model that allows students to access coursework at a time convenient for them, and to accelerate at their own pace. WGU offers more than 60 undergraduate and graduate degree programs in the in-demand career fields of business, K–12 teacher and leader education, information technology and health professions.