When choosing a career, one of the most important factors to consider is its growth potential. That's why healthcare management, which has seen significant growth over the past few years, is a great choice.
A recent Business Insider article placed medical and health service manager jobs among the highest paying careers in the United States last year, and among those with the highest projected growth going forward. According to Payscale, the average annual salary of a healthcare consultant in Nashville is $70,851.

Healthcare management represents the business side of healthcare: from budgeting to scheduling, including finding strategic ways to improve patient care at facilities. Jobs in the field involve coordinating health services in and between hospitals, clinics, nursing homes and in-home care. Workers in health and medical management positions work behind the scenes to make sure their facilities are performing efficiently.
Regardless of your specific career path on the business side of healthcare, quality training and education is imperative to be a successful leader. At a minimum, most employers require a bachelor's degree in healthcare management or a similar field, and in many cases an MBA in Healthcare Management, or a similar master's degree, is strongly preferred for management- and executive-level positions.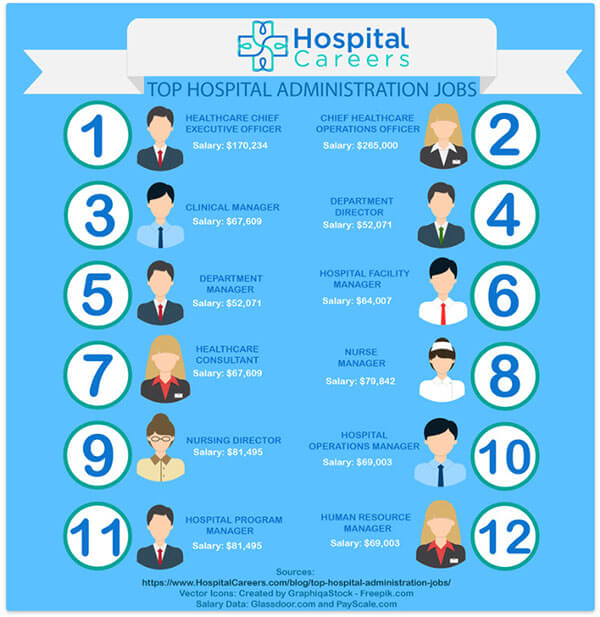 Click here to view Hospital Careers' list of Top Hospital Administration Jobs, which includes degrees required for each position.
WGU Tennessee provides students the opportunity to join the growing healthcare management field while they continue working. At $6,740 per year for a bachelor's degree in Healthcare Management, and $7,890 per year for a MBA in Healthcare Management, WGU Tennessee is well under the national average. Learn more about WGU Tennessee's business and healthcare programs here.