Mary Linhart of Grapevine, Texas was a trailblazer in the eighties as she earned her aircraft mechanic license and helped build a small aviation business with her former husband. She had her hands full, running the business and raising their two children, but she also dreamed of one day earning a business degree.
"When I had the money, I didn't have the time to go to back to school. When I had the time, I didn't have the money," said Linhart.
Later, after Linhart sold her business, she went to work full time for an aircraft parts company that services major airlines like Delta, FedEx and Alaska Airlines. She played a key support role in the ultra-competitive vendor field, using her knowledge, experience and contacts to excel in her career.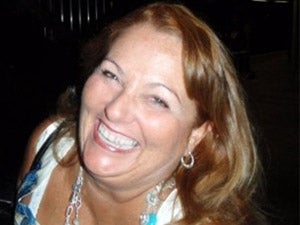 When she discovered that her daughter, who was also working work full time in the aviation field, had enrolled as a non-traditional student at WGU Texas, it got her attention.
"I was so proud of my daughter, but I thought at my age, a diploma may not add much to my career. It was always in the back of my mind though and it was something I wanted to do for myself," said Linhart.
"As it turns out, I was quite surprised. The WGU Texas curriculum is so current and the mentors are up-to-date in today's business world, especially in the areas of accounting and IT," said Linhart. "The degree gave me important tools that allowed me to excel and do a better job in my field."
Linhart specifically points to the time she had to help her boss select a new software system.
"There was a myriad of systems to choose from and it was my WGU coursework that helped me understand exactly what these systems offered, making it easier for me to narrow down our choices," she said. "The new software helped us comply with federal regulations, and it also kept us competitive in the marketplace."
Today, Linhart works full-time with the same company selling aircraft instruments and accessories and was offered another part-time position with a European aviation company that helped to boost her monthly income.
Linhart reports, while she may have been offered the extra position without having her business degree, she is not sure she would have been comfortable taking it. "WGU gave me the knowledge and confidence to take on the new position and allowed me to achieve a dream that I didn't think possible 20 years ago."
What's your motivation for going back to school? If it's been lifelong dream of earning a business degree, like it was for Mary Linhart, or you want to take your career into a new field or direction, WGU Texas offers accredited online bachelor's and master's degrees in high-demand career fields of IT, Business, Health professions and Teaching.
Watch Mary's video for a frank, funny and heartfelt take on why WGU Texas mentors make such a big difference in a student's life and Linhart's interview on her experience as a WGU Texas student.