WGU Washington exists as a high-quality, low-cost educational option because it has the backing of influential women and men across the state. That was true in 2011 when the university launched, and it's equally true today. From business leaders to lawmakers, college presidents to military brass, WGU Washington would not have achieved its significant success – more than 11,000 students and 13,000 graduates to date – without their support.
While many recognize the university's impact and advocate on its behalf solely because they recognize the important role WGU plays in strengthening the state's economy and workforce, others have gone further by accepting invitations to join the WGU Washington Advisory Board. The Advisory Board, in collaboration with Chancellor Tonya Drake, helps guide the strategic direction of Washington's only legislatively endorsed, online university.
Recently, four, new members were appointed to the Advisory Board. With impressive yet diverse backgrounds, each new member brings experience and expertise that will bolster the university's ability to serve students statewide and ensure WGU Washington succeeds in its principal mission: to expand access to affordable higher education for Washington residents through online, competency-based degree programs that address key workforce needs.
The four, newly-appointed board members are:
Dr. Michael Dunn, Superintendent of NorthEast Washington Educational Service District 101.
Dunn currently serves as superintendent of NorthEast Washington Educational Service District 101 (NEWESD 101), a position he has held for more than ten years. As chief administrator, he leads the agency tasked with improving professional practices for teachers and learning outcomes for nearly 100,000 public and private students across seven counties in the Inland Northwest.
"Michael has dedicated his career to building strong communities and fostering better lives through education," said Chancellor Drake. "His influence has been felt in the region's business, healthcare and philanthropic sectors.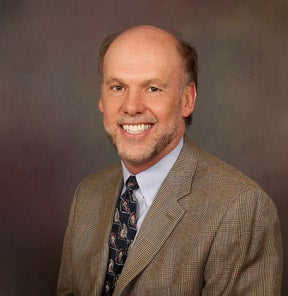 I'm delighted to add his outstanding knowledge and perspective to our advisory board."
With more than four decades of experience as a leader in K-12 education, Dunn's expertise will help WGU Washington continue to provide a solution to the statewide teacher shortage, as well as other, key workforce issues.
Jean Hernandez, President Emeritus, Edmonds Community College.
Hernandez has been a leader in higher education for more than three decades, earning a reputation as a champion of student success. She served as the Edmonds Community College President for seven years before retiring last December. Under her leadership, the college joined the Achieving the Dream (ATD) network, and later became an ATD Leader College, which is the most comprehensive non-governmental reform movement for student success in postsecondary education history. Hernandez is especially proud of creating the Second Chance Scholarship while at Edmonds Community College for students who have experienced homelessness or have been incarcerated.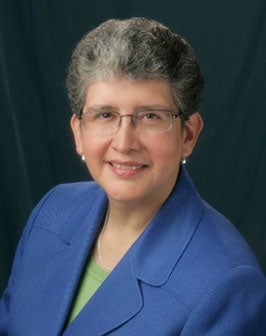 After her retirement, she served as interim president at Pierce College Puyallup.  Now she works as a Leadership Coach for Achieving the Dream and a Guided Pathways Coach for the Washington State Board for Community and Technical Colleges.  She continues to be active on the College Spark Washington Board, Boys and Girls Club of Snohomish County Board, and the Rotary Club of Lynnwood.

Bill Poppy, Senior Vice President and Chief Information Officer, Virginia Mason Medical Center.
Poppy has been a leader in the healthcare industry for more than four decades, with specific expertise in leveraging innovative technologies to maximize positive patient outcomes. He is currently senior vice president of information technology and payer contracting at Virginia Mason Medical Center in Seattle, a position he has held for more than 18 years. Previously, Poppy served as CEO of the Rockwood Clinic, a physician and multispecialty group practice in Spokane. He also worked as the assistant vice president for IT for the University Administration and Hospitals at the University of Washington.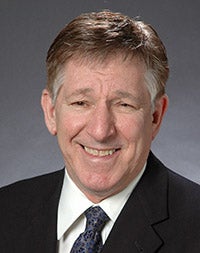 "Bill has been an influencer at several of our state's top healthcare organizations and built an impressive reputation in his field," said Chancellor Drake. "His knowledge of both the healthcare and IT spaces will be valuable as we continuously work to align our degree programs to workforce needs in both of those industries."
Mike Schindler, CEO Operation Military Family Cares and Co-Founder at Integrated Telehealth Solutions WA.
As a U.S. Navy Veteran, Operation Military Family Cares CEO and author, Schindler's knowledge and experience will help the university continue to address key workforce issues and guide women and men who have served toward professional opportunities.
"With Mike's leadership on the advisory board, we look forward to strengthening our commitment to military members across Washington and their families," said Chancellor Drake. "I collaborated closely with Mike while working at Edmonds Community College. I saw firsthand how his leadership abilities, coupled with his compassion and desire to support our community, influenced meaningful change. I'm delighted to be working with Mike again to help military personnel achieve their educational goals."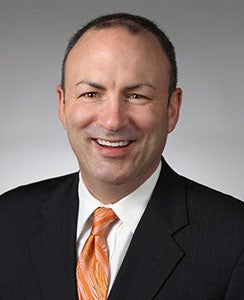 Through his experience as founder and CEO of Operation Military Family Cares, a nonprofit organization that develops programs designed to improve the health, morale and finances for Veteran families and the companies that hire them, Schindler is committed to working with military communities to prepare them for success. Previously, Schindler served as the program manager of community engagement and innovation for the Institute for Veterans and Military Families (IVMF) at Syracuse University. He was responsible for fostering and maintaining relationships with community agencies that provide services to veterans, service members and military families in several states for the IVMF AmericaServes network.
Schindler also writes for The Seattle Post-Intelligencer's Military Wire blog and has published two books, "U.S. Veterans in the Workforce: Why the 7% are America's Greatest Asset" and "Operation Military Family. Schindler currently serves as a commissioner for the city of Edmonds, Wash.
---
WGU Washington's Advisory Board was established in 2011 to provide counsel to Chancellor Drake on Washington state-specific needs and trends and to help shape the direction and continued success of the university. The four, recent additions join the following, existing members:
Marty Brown, Retired Executive Director, Washington State Board for Community and Technical Colleges (SBCTC)
Don Brunell, Partner, Brunell Creative; Former President, Association of Washington Business
Al Davis, Principal, Revitalization Partners
Phyllis Gutiérrez Kenney, Former State Representative, VP of Leadership and Economic Development, Sea Mar Community Health Centers
Steve Mullin, President, Washington Roundtable
Dr. Kathleen Ross, President Emeritus, Heritage University
Dr. Samuel H. Smith, President Emeritus, Washington State University