KENT – Today, WGU Washington named Heather Lewis its newest advisory board member. The advisory board helps guide the growth and development of Washington's only legislatively-endorsed online university. As a leader in Seattle's tech startup community, Lewis' expertise strengthens WGU Washington's commitment to meet key, workforce needs in the state's evolving, 21st-century economy.
"Tech-focused occupations are among the most in-demand in Washington," said WGU Washington Chancellor Dr. Tonya Drake.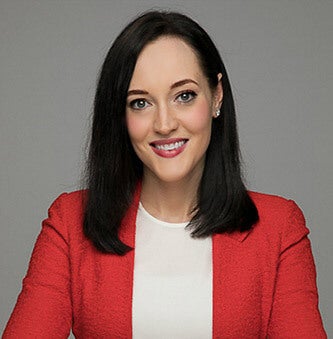 "Heather brings a unique and important perspective on what more can be done to ensure employers have a stream of homegrown talent to fill those positions. Furthermore, she will provide our university valuable insight into the policy decisions that shape our state. I am excited she's joining our board and the many ways she will make our university stronger."
Lewis currently works in government relations for Rover.com, a large and fast-growing online marketplace tech company with a presence in the United States, Canada, the U.K., and Western Europe. She also serves as Chair of the City of Seattle Community Technology Advisory Board, providing guidance to Seattle Mayor Jenny Durkan and the Seattle City Council on technology-related issues of public interest.
WGU Washington's Advisory Board was established in 2011 to provide counsel to the chancellor on state-specific needs and trends and to help shape the direction and continued success of the university. In addition to Lewis, the advisory board consists of:
Marty Brown, Retired Executive Director, Washington State Board for Community and Technical Colleges
Don Brunell, Partner, Brunell Creative; Former President, Association of Washington Business
Al Davis, Principal, Revitalization Partners
Dr. Michael Dunn, Superintendent of NorthEast Washington Educational Service District 101
Phyllis Gutiérrez Kenney, Former State Representative, VP of Leadership and Economic Development, Sea Mar Community Health Centers
Dr. Jean Hernandez, President Emeritus, Edmonds Community College
Steve Mullin, President, Washington Roundtable
Bill Poppy, Senior Vice President and CIO, Virginia Mason Medical Center
Dr. Kathleen Ross, President Emeritus, Heritage University
Mike Schindler, CEO Operation Military Family Cares and Co-Founder at Integrated Telehealth Solutions WA
Dr. Samuel H. Smith, President Emeritus, Washington State University