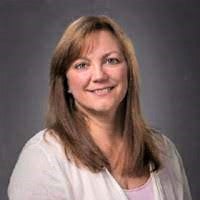 AUSTIN – Online, nonprofit university WGU Texas has hired Kathy Hietala as Strategic Partnerships Manager serving the Greater Houston region. 
Hietala comes to WGU Texas with more than 16 years of account management, business development, new student recruitment, and community outreach for K-12 and higher education institutions. She managed strategic partnerships for online learning institutions to enhance products and services and strengthen analytics and reporting. 
"Kathy's strategic experience in the higher education industry and account management will be critical in expanding partnerships in the greater Houston area," said Michael Glazebrook, Regional Manager, Strategic Partnerships. "Her background in business development and outreach makes her a strong addition to the WGU Texas team." She joins strategic partnership managers Kristian Fitzgerald and Rod Henderson in the Houston area to expand the university's network and partnerships, with a focus on the education market. 
Before joining WGU Texas, Hietala built and managed educational partnerships across Texas and several states, including Louisiana and Arkansas. She brings extensive knowledge and expertise in building partnerships in Texas' K-12 programs and educational institutions and client-centric service.
Hietala is a U.S. Navy Veteran. She holds a Bachelor's of Science in Marketing and a Master's Degree in Organizational Management from the University of Phoenix.