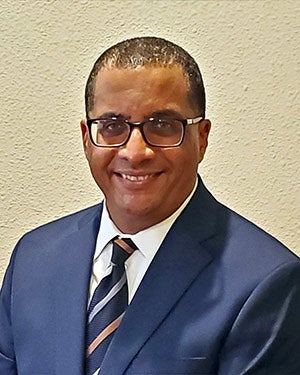 AUSTIN – Online, nonprofit university WGU Texas hired Rod Henderson as Strategic Partnerships Manager to serve the state of Louisiana. 
Henderson comes to WGU Texas with more than 20 years of experience in account management and strategic business development. He supported business initiatives by developing partnerships, nurturing existing clients. Henderson has helped businesses grow through strategic sales strategies in competitive media markets. "Rod brings extensive experience in developing strategic partnerships to WGU Texas," said Michael Glazebrook, Regional Manager of Strategic Partnerships. "With his knowledge of business development, we will grow our presence in Louisiana to make higher education through online learning more accessible." 
Before joining WGU Texas, Henderson held leadership positions overseeing the growth of new and existing partnerships, and implementing strategies for a team of account executives.  He has worked directly with students and employers to expand educational opportunities in New Orleans and Baton Rouge markets. He enjoyed a long career as a journalist and account manager and more than nine years in higher education business development at Altierus Career College in Houston. In his new role, Henderson will focus on developing and expanding partnerships in Southeast Texas and Louisiana. 

Henderson holds a bachelor's degree in business administration from Southern University in New Orleans, LA, and a marketing certification from Xavier University in New Orleans. He is a member of the Association of Fundraising Professionals and American Marketing Association.