In 2010, the Institute of Medicine recommended that 80 percent of nurses have their BSN degree by 2020. The national organization's goal had a personal impact on Cary Stewart, RNC-NIC. She understood the importance of obtaining her Bachelor of Science in Nursing (BSN). With the goal and her future nursing career in mind, Stewart decided to pursue a BSN.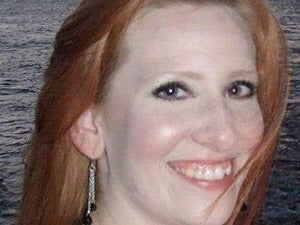 Before choosing WGU Indiana, Stewart did her homework. She wanted an online program that provided support, without breaking the bank. "I found that for the money, WGU gave you more bang for your buck," she explained. "You could take as many courses in a six-month period for one set rate. That was huge in my book! I could work as fast as I wanted."
Stewart knew that going back to school and getting her BSN could mean job security in her current field and could open more doors for the future. "With so many changes in health care, I want to be able to determine my future," she said. Stewart's short-term goal is to continue working at Union Hospital Health Group in Terre Haute, IN and continue to teach staff as a preceptor. In the future, she says, "I hope [that by] having my bachelor's degree, I will be able to move into more leadership-type roles on my unit and be a mentor for my peers."
Stewart thinks online learning is vital for those trying to balance work and home life. It allows students to obtain a degree without having to commute to campus, which can be inconvenient and disruptive to family commitments. "I have loved online learning because I am able to work on my courses during my downtime or on my days off, without feeling like I'm missing out on commitments to work and family. Now there are no excuses as to why someone can't get their degree," Stewart said.
Even longer term, Stewart also hopes to earn her Masters of Nursing in Education (MSN). "My lifetime goal is to be an educator in the field of nursing at a college or in a healthcare facility," she said. "I enjoy teaching students and seeing them take in all the information you are giving them, like a sponge. You see their knowledge expand, and they become more proficient in their skills. Knowing you had a part in that is very rewarding."
To learn more visit WGU Indiana's BSN and MSN programs. Visit our site to learn more about WGU's multiple scholarships for nursing students, including the WGU Loves Nurses Scholarship (through June 30, 2018) and the Linda Knodel Nursing Leadership and Management MSN Scholarship.