By Lisa Abbott
For the roughly 97,000 registered nurses (RNs) in the state of Indiana, there's a good chance that many may entertain the idea of returning to school for a bachelor's degree in nursing (BSN). The Institute of Medicine's (IOM) 2010 recommendation that 80 percent of nurses nationwide should be certified with a BSN by 2020 has prompted many employers to encourage and incentivize RNs with associate's degrees or diplomas in nursing (ADN) to return to school for further studies. Indiana is making progress toward the IOM's goal, but many more nurses will need to return to school to achieve it.
According to the Indiana Center for Nursing (ICN), approximately 60 percent of the state's nurses currently hold a bachelor's degree or higher. Filling the educational gap to hit the 80 percent target is a blended group of nursing students. Some are transitioning from other professional fields. Others are experienced registered nurses who want or need to further their education for personal or professional goals or for career advancement. For both groups, the decision to return to school is significant and multi-faceted.
Veteran nurse makes BSN a priority.
As many of Indiana's registered nurses evaluate the benefits of BSN certification, one veteran nurse shares her experience and perspective on its merits:

A seasoned professional with nearly thirty years of nursing experience, Monica Koldyke weighed the monumental decision to return to college for her BSN. She considered the financial investment and the degree of commitment, time, and energy it would require. She explored her options, looking for a school that offered the flexibility to fit her studies into an already busy life as a surgical nurse, wife, mother, and grandmother.
Koldyke also confronted some of her own fears in the decision-making process. "I had to decide if I would be able to handle this, knowing that I lacked much of the computer skill knowledge needed to succeed in today's educational environment. I questioned if I was simply too old for school and if it was for me," she recalls.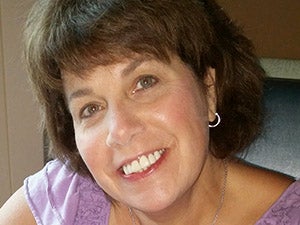 A couple of her colleagues wondered why she would consider going back to school, when she wasn't required to do so. But neither of these influences prevailed in dissuading her. Rather, Koldyke's excitement grew, as she determined that she would embark on the journey of earning her BSN. Parkview Health's tuition reimbursement policy helped pave the way.
Her intrinsic source of motivation makes Koldyke's decision all the more impressive. At a point when she easily could have continued her established career as an RN with decades of valuable experience, she resolved to add a BSN to her existing portfolio of credentials that already included a licensed practical nurse (LPN), associate's degree in nursing (ASN), and CNOR (specialty nursing certification). Her decision was both clear and very personal. The eighteen-year Parkview Health employee says, "I am doing this for me! To prove that I can do it."
Koldyke's hard work, determination and positive spirit have propelled her through her three semesters of online courses and clinical work at WGU Indiana. Today, she's on target to meet her self-established goal of completing her studies in time for the much-anticipated birth of her sixth grandchild in April 2018.
Koldyke says she hasn't done it alone. She attributes her academic success to the support of Debbie Rose, her program mentor; course instructors; and her family and coworkers. Koldyke's son, a practicing physician, encouraged his mom to pursue her dream of returning to school for her BSN. This role of encourager is one he learned from her, as she had once supported him in his quest to become a doctor. Koldyke's return to college brings the family's dual focus on education and healthcare full-circle.

Reaping professional and personal rewards.
Koldyke's academic studies have created research opportunities that may benefit Parkview's surgical department. She recently received the coveted Excellence Award for an exemplary paper she wrote for her Professional Roles and Values class. The recognition, she says, is greatly appreciated. Her experience has been rewarding and empowering, both personally and professionally. "I look at my practice differently, and the way I take care of my patients," Koldyke says. "After I graduate, I will have something that can't be taken from me and that I will use as I care for my patients and support growth in my department. When I passed my most recent test, I got a video message from my two-and-a-half-year-old grandson saying, 'Great job, Grandma!' That meant the world to me and made all of the hours spent at my desk worthwhile."