by Todd Bess
Executive Director, Indiana Association of School Principals (IASP)
We celebrate National Teacher's Week again this week and it is a week full of catered lunches, tasty doughnuts, notes from students and parents, and even free food from area restaurants. All of this comes at a time in the school year that is welcomed as the final weeks for classroom teachers. They tend to bring forth a little more stress, due to the volume of grading, end of year celebrations, banquets, and tasks, and just the desire to cap off another year on a high note. To all of our wonderful teachers in Indiana, please let me and the Indiana Association of School Principals salute you for your outstanding work with our students, and thank you for daily instructing, caring, nurturing, cajoling, and …. each one of our students.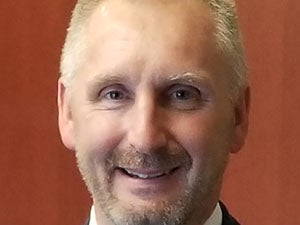 For me, it is also a personal thanks, as my wife teaches English in our local high school and I witness the countless hours she spends grading and planning and meeting with students to help them achieve at a high level. She couples this with also co-sponsoring the student government and then being a great mom to our four kids, who are now all in the adult phase of life. It is also personal, as our son completes his student teaching and seeks a job as a high school or middle school band director. We have had the pleasure of having him live at home during his student teaching semester and have seen his dedication to working with students in the area in which he has immersed himself. On both my side and my wife's side, this will make the third generation of teachers for our families. Thank you to the generations of teachers who serve our students, and thanks to the beginning generation of teachers who enter a classroom full of challenges, and full of wonderful opportunities.
Beyond the week of "thanks" and the personal "thanks," I'm hopeful that our "thanks" extends into our current K-12 classrooms as we build our next generation of educators from our high achieving and successful students. We can also recruit from our adult graduates as career changes and life opportunities now present the potential to serve our K-12 students. For even with the challenges that our education system presents to us today, I also see the wonderment of the education process occurring each day and night. This happens as graduates thank my wife for her dedication, or I see the students interact with our son in his very early days of teaching, and certainly as I know the joy my mom and mother-in-law experienced in their education careers. Even today, students still connect personally to those two ladies as they set the bar high for us all to follow.
Are you the next generation in your family to step into teaching, or are you the first generation to build a path for others to follow? I was tapped to teach and to be an administrator and have enjoyed my twenty-nine years of educational opportunities. At a point when we hear and see of teacher strikes and concerns over educator morale, I say that this in no way diminishes the fantastic career one can build as a teacher (and maybe an administrator) in our state. Rather, I see this as the best time to be a teacher as we set forth and forge new and creative paths for our students. I'm experienced enough to remember a time of computers connected to a tape recorder (gasp!!) and my mom bringing this home over the summer to learn how to use this for her classroom. While the image of a computer/tape recorder would shock our phone-loving generation, what is not shocking is that our current educators put in the same personal time to learn new apps, virtual solutions, and how the adolescent brain functions. You can be that dedicated professional motivating and preparing our students!
So thanks to our teachers, thanks to our teaching veterans who made a difference for us, and thanks to our next cadre of teachers; may you experience joy and wonderment in your teaching careers.