Danielle Byers was about to apply to law school to follow her dream of becoming a lawyer. With a bachelor's degree in management and an associate's degree in paralegal studies as well as an MBA, she was well on her way. When Danielle's husband suffered a severe traumatic brain injury in a car accident, she was forced to reassess her future. After caring for husband, Danielle discovered her passion for helping those impacted by problems in the healthcare system. Danielle pivoted from law school to pursue a Bachelor of Science in Nursing (BSN) from WGU Indiana, which allows her to care for her family, follow her passion, and achieve her career goals at the same time. 
Meet an incredible spouse and mother in Danielle Byers and learn how WGU Indiana allowed her to better the life for her and her family, and follow her vision to improve the healthcare system by earning her BSN.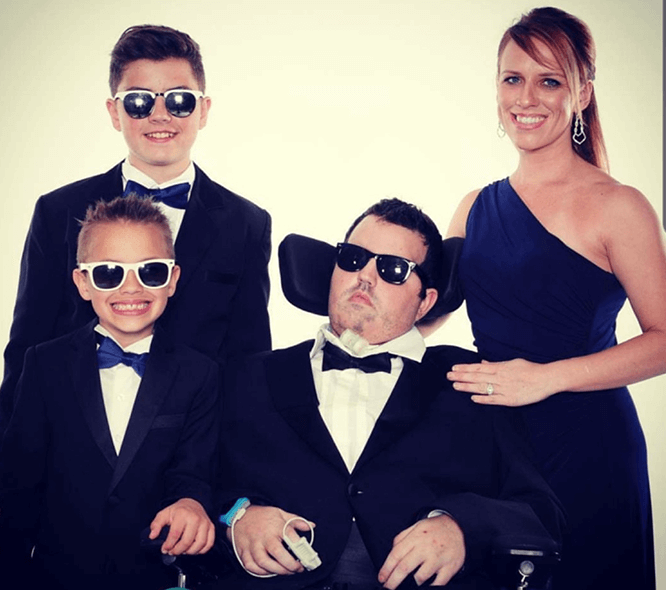 What led you to pursue a degree with WGU Indiana? My husband suffered a severe traumatic brain injury in a car accident, and we have two children. I cared for him and knew a traditional program wouldn't work for me, but I (also) knew I wanted to change the healthcare system after all he and I have been through in the past five years.  
What are your goals after graduating from WGU Indiana? Prior to my husband's accident I was planning to go to law school, but after his accident, I realized the problems facing the healthcare system and everyone who is impacted by it. I would love to advocate, teach and be involved in changing that system. Legal nurse consulting and medical reporting is something I am also passionate about due to my background.

How is WGU Indiana helping you reach your goals? WGU is giving me the ability to pursue my goals by implementing a hybrid system that allows me to do theory work from home and arrange clinicals as required for my degree. This isn't something that is available readily anywhere else and makes this degree possible for people like me who can't follow traditional avenues.

What challenges have you faced during your time pursuing a higher ed degree? I have two children and my husband needs 24/7 care. All of this, while making it work on a single income, and going to school has been very hard. Navigating doctor's appointments, soccer and football games, waking to my husband's needs nightly… it is rough, but it is 100% worth it.

Tell us about a mentor in your life. What role do they play in supporting your higher ed and career pathway? My husband and my children are my heros.  My husband can't speak or walk anymore, but he fights everyday for little gains and shows me that we have to speak up for those who can't. My kids have been through so much, but it has made them so kind and compassionate. They are stronger and wiser than many adults and always encourage me.

What advice do you have for others with similar stories looking to further their education and career? Seriously, just do it! It will be hard and there will be times when you don't think you can make it! Switching from night shift to day shift, juggling a job and kids and all the other hard things life throws at you can be exhausting and sometimes you don't see an end, but it is there.  You have to believe in yourself and know you are going to make a difference in the world.

Just for fun, if you could be anything what would it be? I would love to be a state representative and advocate for change in so many areas. I have been through so much, and I hate to see people struggle unnecessarily.