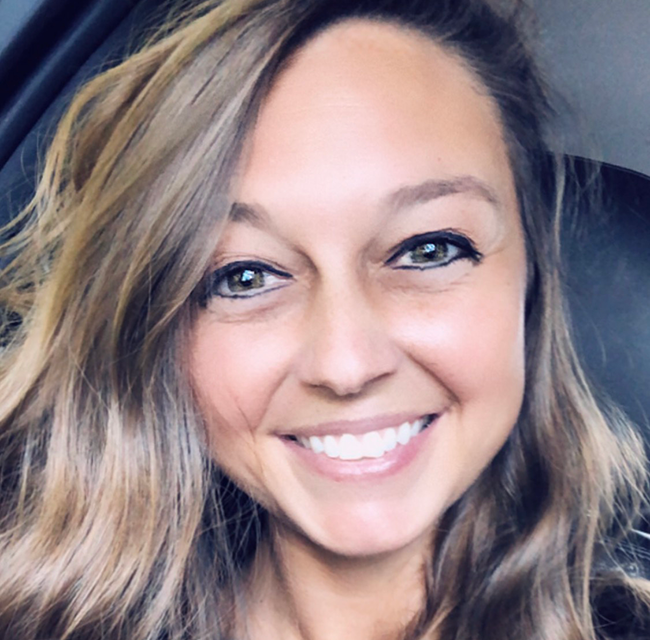 WGU Indiana student and Nurses Appreciation Scholarship winner Regina Pequignot pursued a career track that was anything but traditional. She pursued nursing over law due to falling in love with the compassion and care given to each and every individual that entered the doors. Taking care and advocating for others in a time of need brought about change, support and protecting to those that needed it the most. Law school will always be a passion of hers - however, caring for and saving the lives of others is so much more rewarding.
Regina received her associate of science in nursing at the University of Saint Francis, but wanted to pursue her education further and at a more affordable price. After some research, she found WGU Indiana's Bachelor of Science in Nursing (BSN). In 2017, Regina graduated with her bachelor's degree, and after working in patient care for a short time, she knew it was where she belonged. She loved advocating for patients and found their recovery process inspiring. 
Regina then began her journey to expand her expertise and was selected for WGU Indiana's Master of Science in Nursing (MSN), where she is studying to become a Family Nurse Practitioner. While pursuing her degree, she works in the Cardiovascular ICU at Parkview Medical Center in Fort Wayne, IN.

Learn more about Regina's journey with WGU Indiana as she pursues her career as a Family Nurse Practitioner.

Could you describe how your job has evolved due to the COVID-19 pandemic?
The COVID-19 pandemic has drastically altered the lives of so many, both professionally and personally. Working in the Cardiovascular ICU, I don't take COVID-19 patients in my unit due to the risks of our open heart surgery patients. However, I do have to rotate often to "COVID floors." Needless to say, the pandemic has definitely taken a toll on everyone, but most of us have come to realize and accept that this is the new normal - for now at least. 
When did you earn the Nurses Appreciation Scholarship and how has it impacted your life since then?
With the help of my mentor, I found the scholarship on WGU's website, which was very user-friendly. I honestly wasn't expecting to receive the scholarship, so I am very grateful. School is expensive no matter how affordable WGU's prices are, and receiving the Nurses Appreciation Scholarship took a lot of stress off me and my family. 
In your opinion, what unique value do Family Nurse Practitioners bring to the healthcare system?
In today's life, we are seeing more nurse practitioners when seeking medical care. Nurse practitioners work closely with an interdisciplinary team that consists of bedside nurses, doctors, pharmacists and managers. To put it simply, nurse practitioners can practice autonomously and collaboratively to perform health assessments, diagnose and prescribe medications and treatments. Depending on the place a nurse practitioner practices, they offer a full range of services. Nurse practitioners have come to be a highly respected field of nursing. 
What are your goals after you finish your degree next year?
I would love to stay within the Parkview family. Parkview has been my home from the very beginning of entering as a patient care technician and beginning my nursing career as a registered nurse. I would love to continue working within cardiac as a nurse practitioner. Parkview is my home and cardiac is my specialty. 
A long term goal of mine would be to eventually venture out and work in forensics or work side by side with a coroner! Going one step at a time and being patient can bring about great opportunities! 
What recommendations would you give to future WGU Indiana students, specifically those looking to pursue the Family Nurse Practitioner program?
I tell everyone to go to WGU. It's so easy for your life, and simply put, it just works—especially for people that have kids. When I was an undergrad, having to find babysitters was more stressful than the schoolwork itself. You can't beat WGU's flexibility, and their staff is always so friendly and available. I would recommend it to everyone as I've had such a great experience.