By Lisa Raisor, Director of Curriculum, College of IT, Western Governors University
Early in my career as a programmer, I worked with a company that manufactured electronic appliance controls. I was the first woman to be hired into the engineering group, and I am happy to share that I had a great experience there. Despite a few awkward moments — "Should one of us offer to sit with her at lunch?" — I was welcomed and respected. I left to do consulting work, and that company, along with several other appliance companies, became my clients.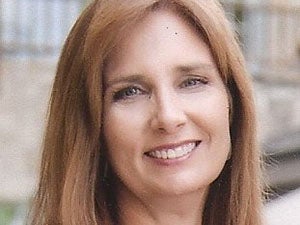 It is common for companies to conduct focus groups to evaluate consumer response to a potential new product. At the time I was consulting, electronic appliance control prototypes were often built and used in focus group settings to evaluate the way users interact with the appliance and to gather feedback on ease of use. These prototypes included the display, buttons, and a microprocessor programmed in an assembly code. They took time and money to build and program, and companies would often do several rounds of focus groups with several prototype versions to determine the most desirable features to include to appeal to mass consumers.
At one point, I began developing virtual prototypes using touch screen technology to replace the costly physical prototypes. This was nearly thirty years ago, well before touch screens were commonplace. Those touchscreen prototypes were pretty simple by today's standards, but somewhat novel back then. More importantly, once the prototype framework was built, it was much easier and cheaper to create virtual prototype versions rather than physical prototypes for focus groups.
One particular project sticks in my mind. A focus group was being held to evaluate a set of kitchen range controls. The number of possible buttons was limited by space. Some buttons were definitely required, such as Clock, Timer and Cancel. Others were optional, based on desired features and available button space. This particular range was to offer a delayed baking feature. It was a given that one button would be needed for entering the cooking time, but there was room either for a "Stop Time" or "Start Time" button — not both. Would users prefer to enter the time that they wanted the oven to start cooking (Start Time) or the time they wanted cooking to be complete (Stop Time), letting the control calculate when it should turn the oven on?
A focus group was scheduled to answer the question. I created two virtual prototypes — one with a "Stop Time" button and one with a "Start Time" button. The focus group results were returned and they were split — right down gender lines.
As I pointed this out to the leadership and largely male engineering team, it hit me why it is so important for women to be part of the technology workforce. Technology isn't "out there," an abstract field full of mathematical constructs and obtuse equations. It's practical. Through technology, we have the power to impact the way we live and work, but it takes a balanced team of men and women. So let me conclude my thirty-year-old story. With focus group preferences evenly split along gender lines, which button eventually won? Both. Both functions are possible as a result of asking people for their opinion and listening. Thanks to diversity in the workplace, all opinions matter.
Though I am not so bold to count myself among the female pioneers of the tech industry, I have seen what women's perceptions and perspectives bring to the field. I joined WGU in 2016 to help shape the university's IT curriculum and to ensure that our tech graduates are well-equipped for success in the workforce. I also wanted to share my experiences with women who are considering tech careers. I am proud to be part of a university that supports women with opportunities like the Women in Tech Scholarship to strengthen the IT industry and workforce.
Raisor has spent more than fifteen years in higher education in the IT field and more than ten years as a programmer and systems analyst. She has a B.S. in computer science and math from Western Michigan University and an M.S. in education, with a focus on instructional design for online learning, from Capella University.