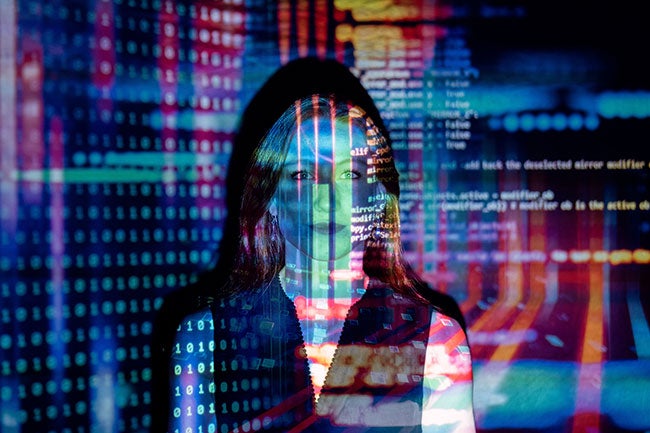 Women make up roughly 28% of the IT workforce, which may seem slightly intimidating to females wanting to pursue this career path. Fortunately, WGU created a WinTech group (Women in Tech Group) for both undergraduate and graduate students to support women in this sector. In this webinar, the group shares about their developed community and how it works to make students feel valued and connected. They also share details on how this organization has helped them grow professionally and personally.  

President of WinTech group and current WGU student, Christine Richardson, is working her way through the Cybersecurity and Information Assurance undergraduate program at WGU. She currently works as a Technical Operations Manager for an engineering firm. Her role as president of WinTech is to oversee all activities, attend to members' needs and make this club great for everyone involved.

In this student spotlight blog, Christine shares more about this support system and the impact it can have on other women in this field:
Founded in 2019, WinTech club is open to all IT students. We encourage tech-savvy women and all students to participate in peer mentorship and to inspire other students in and outside their program. We offer support to a diverse group of professionals to connect and become well-rounded as they navigate the field of technology. We share stories, grow together and support each other academically and personally.
We are on a mission to build a strong community of women in technology, sharing what we know and providing support for each other in every way we can. We envision a future where all women are inspired and empowered to succeed in technology careers.
Our main goals within this group are to build relationships with club members and help each other succeed academically and professionally through live events, team-building projects and support from members, including alumni. We also want to provide members with networking opportunities with other women in tech. We share job and internship opportunities and various resources for success. WinTech strives to enhance members' professional development experience with talks from industry experts, sharing articles and educational videos and holding study halls. The goal is to foster collaboration within the group that helps individuals grow and develop transferable leadership skills, which will be useful beyond their time at WGU.
Why You Should Join WinTech
One of the greatest benefits of being a member of this group is networking opportunities. You get to listen and share ideas with other members, alumni, key speakers and women pursuing similar careers as you. We also provide extensive academic support and resources to ensure our members are succeeding in their courses. You also have a strong community behind you throughout your experience with WGU and beyond. Becoming a member of this team helps you gain practical skills and expand your resume. Lastly, you develop leadership skills and get the opportunity to collaborate with an amazing diverse group of women, which is one of the best parts. 
"Alone, we can do so little; together, we can do so much."
The best part is that it's free to join for all WGU IT students. Here is the link to sign up. For any questions or comments, please email womenintechclub@wgu.edu.
Learn More About WGU's IT Programs
Anyone interested in learning more information about WGU's IT programs, can click here. There, you can also learn more about the Tech is Everywhere Scholarship valued up to $2,500. Deadline to apply is Dec. 31, 2022.