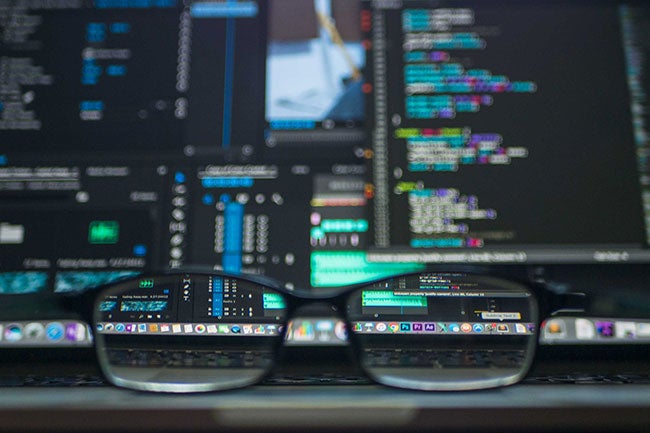 The increase in remote work and more virtual service offerings has significantly impacted the IT industry and created high demand for more specialized roles in the field. 
According to Forbes Technology Council, careers in cybersecurity, software coding, data engineering and more are facing shortages and high demand. Similarly, the U.S. News & World Report ranked information security analysts as No. 1 in its 100 Best Jobs of 2022. Many IT careers require higher education degrees and/or special certifications, and WGU Indiana boasts a strong resume in career readiness for the field by offering nine bachelor's degrees and four master's degrees within its College of IT. 

To best fill the in-demand IT roles, the following three degrees support IT career readiness through accredited, competency-based, online learning programs.
Information Technology Program
Prospective tech professionals can set sail with WGU's bachelor's degree in Information Technology. This program educates individuals on the foundations of IT and information systems while also offering credentials that support job seeking and earning potential. In addition, students can earn multiple industry-recognized certifications with this program, such as CompTIA and CIW (Certified Internet Webmaster), which teaches individuals fundamentals of software and hardware, operating systems, network support, and cybersecurity. A bachelor's degree in IT supports careers as an application developer, business system analyst, IT manager and database administrator, to name a few. 
Cybersecurity & Information Assurance Program

WGU's bachelor's degree in Cybersecurity and Information Assurance supports one of the leading IT careers in high demand. Cybersecurity vulnerabilities have consistently increased as technology continues to expand and hackers work to match with more social engineering and ransomware attacks. The U.S. Department of Labor Statistics' Information Security Analysts Outlook expects cybersecurity jobs will grow 31% through 2029—more than seven times the national average of 4%. In support of this program, WGU has recently been awarded the designation of a National Center of Academic Excellence in Cyber Defense through 2026. Career pathway opportunities post-degree include roles as a cyber crimes investigator, cybersecurity engineer and cyber operations planner, among others. 
Another high-demand IT career? Cloud computing. Cloud computing supports product and service launches as well as stronger marketing practices. What used to take weeks or even months can be done within minutes with the help of trained engineers. With more businesses switching to cloud, this program prepares IT pros for management and engineering of servers, networks, applications and more. Students become experts in some of the biggest cloud providers such as Amazon (AWS) and Microsoft (Azure), which is currently a necessary skill within IT. Career opportunities include positions as a cloud engineer, cloud consultant, and IT security analyst. 
It's important for organizations, employees, and students of Indiana to be aware of how the IT landscape is changing. To stay on top of these shifts in skill requirements, more and more employees and organizations are focusing on continuing education through online degree programs, certifications, workshops, books, software programs and more. Investing in accessible, affordable higher education programs that effectively upskill our workforce will positively impact our economy. Education at any level is the foundation.