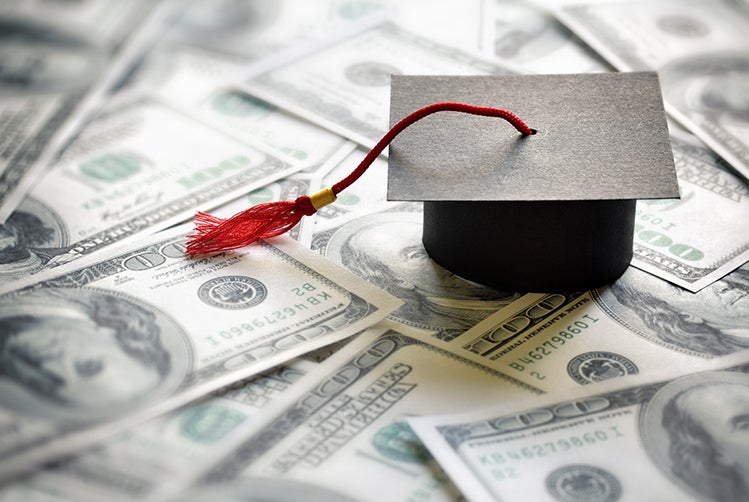 Many adults hoping to further their careers by going back to school and earning a bachelor's or master's degree can feel overwhelmed when considering the financial commitment. While financial aid and tuition assistance can make a world of difference, non-traditional students often don't realize there are also scholarships they can take advantage of to help ease the financial burden.

Finding scholarships is often as easy as inquiring with the college or university a student is attending. WGU Missouri, for instance, maintains a robust program of scholarships for qualified students that range in value from $2,000 to $5,000. New students are encouraged to review scholarship options on WGU's website and apply when enrolling.

Since it was established in 2013 by Governor Jay Nixon as the state's only nonprofit, fully online university, WGU Missouri has awarded over $1 million in scholarships to adult learners across the state. WGU students have an average age of 37 and are pursuing one of the 50 accredited undergraduate and graduate degree programs offered in the areas of business, education, IT and health professions, including nursing.

One student that has been positively impacted by WGU Missouri's scholarships for adult learners is Matt West. Like many others, Matt was hesitant to take on the cost of getting a degree. "I was always interested in going back to school for my bachelor's but was not interested in adding to my student loan debt," he said. "WGU Missouri makes it affordable for me."

WGU Missouri's affordable tuition is one thing that attracted him to the university. His company offers tuition reimbursement, and he was also able to take advantage of WGU Missouri's "A New Kind of You" scholarship, which was awarded to him shortly after he enrolled in 2016. "I'm paying for only 1/3 of my degree out of my own pocket." he said.

Matt completed his bachelor's degree in April of 2018 and decided to come back to WGU Missouri to complete his Master's degree. Having benefited greatly from the scholarship he received for his undergraduate degree, Matt applied for another scholarship for his master's program, and was pleasantly surprised to be awarded the $5,000 WGU Missouri 5th Anniversary Scholarship. This scholarship, combined with tuition reimbursement from his employer makes his Master's degree affordable and attainable.

A sampling of scholarships currently available to new students is outlined below. A complete list, including options available to those affiliated with WGU's partners and those who have served in the military, is available by visiting missouri.wgu.edu and selecting "Tuition & Financial Aid" and then "Scholarships":
2018 WGU Women in Leadership Scholarship ($2,000)

WGU Missouri's 5th Anniversary Celebration Scholarship ($5,000)
Linda Knodel Leaders in Nursing and Health Scholarship ($5,000)
Sage Scholarship ($2,000)
WGU Alumni Master's Scholarship ($2,000)
WGU Excellence in Health Information Management Scholarship ($2,000)
WGU ITT Transfer Scholarship ($2,000)
Scholarships are part of WGU's investment in the future of its students and are one of the many tools offered to help remove obstacles from the path of students who are interested in furthering their education and improving career opportunities. The university's flat-rate tuition of about $3,500 each six-month term, coupled with its competency-based model that lets students move quickly through material they already know and focus on what they still need to learn, allows them to graduate faster by taking as many courses as possible each term without any added costs.