Just as the five Olympic rings serve as a symbol for unity as various nations around the world come together each Olympic season, WGU Missouri is unified in its efforts to provide access to affordable, high-quality education to all residents of our great state. And just like the 2018 Olympic athletes, who have family members, coaches and entire countries supporting them every step of the way, it's vital for those going back to school to have a unified group of supporters rallying for their success. Check out the following for a list of people that may play an important role in helping you succeed as you go for the educational "Gold" this year.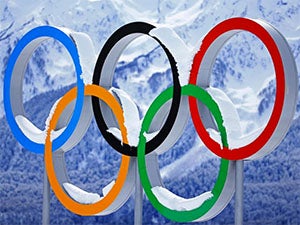 Parents, grandparents, aunts, uncles, close friends, spouses and children can be your biggest cheerleaders during challenging times when you feel ready to throw in the towel. They can also be your reason to keep going, especially if they see you as a role model or an inspiration. Having a network of supportive family and friends who will encourage you as you move through your degree program can make it easier to succeed.
Your Program Mentor is your primary point of contact — from enrollment to graduation — and is fully committed to your success. He or she will work with you throughout your program to ensure that you are successfully developing the competencies needed and can help you as needed. You should interact with your mentor on a regular basis via phone, email and web conferencing and, especially, when you need a little extra help and guidance. Your mentor will help you stay motivated and on-course to earn your degree.
Your course instructors are knowledgeable and can address any issue you might have related to a specific course, learning resource, or assessment. He or she can provide instructional help and feedback, especially if you are struggling with course material. Course instructors are available to help you better understand the subject matter and want to see you excel in your coursework.
Your employer may seem like an unlikely source for support, but if you are furthering your education to earn a promotion within your company or if your company offers tuition assistance, chances are, your employer wants you to succeed and do well. If you have a company that is invested in your future, keeping your boss or other leaders in the loop about your educational progress can help you succeed in the long run.
Who better to understand the struggles of juggling coursework with the demands of everyday life than other students? Many WGU Missouri students have friends, family and coworkers who attend WGU and often find their support can help ensure success in the long run. WGU Missouri also hosts several mixers and other events throughout the year, giving students and alumni the chance to meet one another and share their experiences, while providing an opportunity for networking.
Olympic athletes didn't get where they are today without support from family, friends, coaches and teammates. It's just as important for you as a student to have people in your corner who will help you move forward when you are faced with challenges and setbacks. Recognizing the people in your personal, professional and academic life who are invested in your success will help you excel and lead you to the ultimate prize — earning your degree.