By Chelsey Caselman
In the Summer of 2013, I took a huge leap of faith and went back to school. At that time I was 10 years post high school, had been married for just shy of a decade, and was a mom of 2 active children.
During the Spring of 2015, I graduated from a local community college with an associate degree. I decided to go ahead and make a career change and I was hired as an elementary paraprofessional. My new position quickly affirmed my desire to work with children.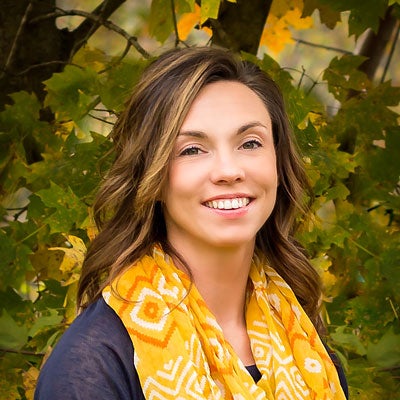 I began searching for a college where I could continue working toward my bachelor's in education, which proved to be more difficult than I had imagined.
There were some schools that strictly told me if I wasn't a traditional day student I wouldn't be able to complete their program. A few others required me to commit to evening classes away from my family. It was then that I found WGU Missouri.
WGU Missouri has offered me the flexibility and affordability to progress toward my goals while still maintaining the things that are important in my life. I love that I can work at my own pace and access my coursework from anywhere I have an Internet connection. I spend several nights a week at ball practices and dance classes with my children reading and working on my studies. I am very self motivated and WGU Missouri has made it possible for me to work as much and as quickly as I would like. This format has allowed me to progress through my program much faster than at a traditional brick- and- mortar school, all while reducing the cost of tuition.
Taking courses at WGU Missouri and working as a paraprofessional has worked hand in hand. WGU's competency- based model suited my situation perfectly. I am learning through my studies at WGU and applying them in an elementary classroom simultaneously. I was able to implement classroom management techniques that I was learning at WGU Missouri immediately with my own students. I was also able to see the individualized education program (IEP) development process and implementation in a real- world situation as I was studying it in class. This overlap gave me a deeper understanding of the content in my courses.
I am blessed to have found my place in the WGU Missouri community. The staff has been wonderful. Another valuable resource that WGU provides is a personal mentor that stays with you throughout your degree program. My mentor, Kimberly King, has been my leader. She is always supportive and looks for every opportunity to help. I look forward to wrapping up my degree soon and becoming a classroom teacher-- all thanks to WGU Missouri!