When considering schooling options, many people question whether an online education is right for them. Going to school online is often thought of as being expensive and isolating, and there is a common thought that degrees earned at online universities are not as valued by employers as those earned at traditional universities.

In reality, however, there are many accredited, affordable online universities that have a high placement rate with employers and offer more support than many might think.
Only 27.6 percent of Missourians hold a bachelor's degree or higher, but Missouri's future job market is leaning toward careers that require a college education. Taking courses online can be a great option for working adults. Here are some of the best reasons to consider taking your career-building efforts online: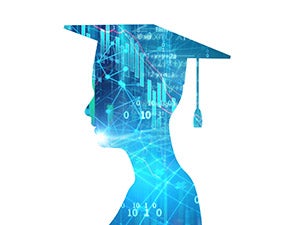 For most adults, the idea of going to school and juggling coursework while working and raising families seems impossible. But online universities, like WGU Missouri, give busy adults the flexibility to go to school when it's convenient for them, allowing them to complete coursework on their own time and at their own pace. This option allows students to make the most of their time, fitting in coursework alongside other responsibilities.

Even when students have the time to devote to going to class at a traditional university, tuition can be so high that it just isn't a possibility. Nonprofit, non-traditional models, like that of WGU Missouri, offer affordable options for working adults.
WGU Missouri's industry-leading competency-based model, for instance, allows students to earn credits based on their knowledge and real-world experience instead of time spent in the classroom. This enables them to move quickly through the material they already know and focus on what they still need to learn. This approach, coupled with flat-rate tuition of about $6,000 a year, allows students to earn their degree faster and results in lower cost to students.
Of course, there are many ways to save even more money. Every year WGU Missouri awards hundreds of thousands of dollars in scholarships to Missouri residents interested in advancing their professional careers. Many employers also offer tuition remission for employees that want to invest in their education.
Students going to school online often expect they will be isolated from peers and faculty/staff, but good online universities offer a wealth of support and opportunities to interact with other students, which can enrich their learning experiences and help them feel connected.
Online universities like WGU Missouri are developing many ways for students to connect through chat rooms, webinars, social media and in-person mixers and events.
Non-traditional universities also offer support from faculty and staff to answer questions and encourage students along the way. Each WGU Missouri student is assigned a program mentor, who is there to ensure students are well-supported and are staying on track. This is essential to each student's success given the challenges of going back to school, especially for the adult learners who are working full-time and raising families.
As higher education continues to adapt to an ever-changing world, online universities are becoming more prevalent and are being seen as good options for busy adults. But many would-be students worry whether their degree will mean anything once they graduate.
High-quality online institutions will not only be accredited by nationally recognized accrediting agencies that are recognized by the U.S. Department of Education, but they will also be well respected and recognized among employers.
WGU Missouri, for instance, has partnerships with businesses and organizations across the state, and its graduates have high placement rates within these and other sought-after workplaces.
Going back to school can seem daunting, but online models can offer the flexibility and affordability working adults need to further their education. Online universities can help open the door to more opportunities for success in the future, while providing students with high-quality education.