According to the Bureau of Labor Statistics, "employment of registered nurses is projected to grow 15 percent from 2016 to 2026, much faster than the average for all occupations." Nursing is an in-demand field. Not only are population sizes increasing, but the field of nursing, especially in the state of Nevada, is struggling to fill open positions. With that rise in employment, and a rise in need, having a degree can make you stand out from your colleagues—making you ideal for management roles or even promotions.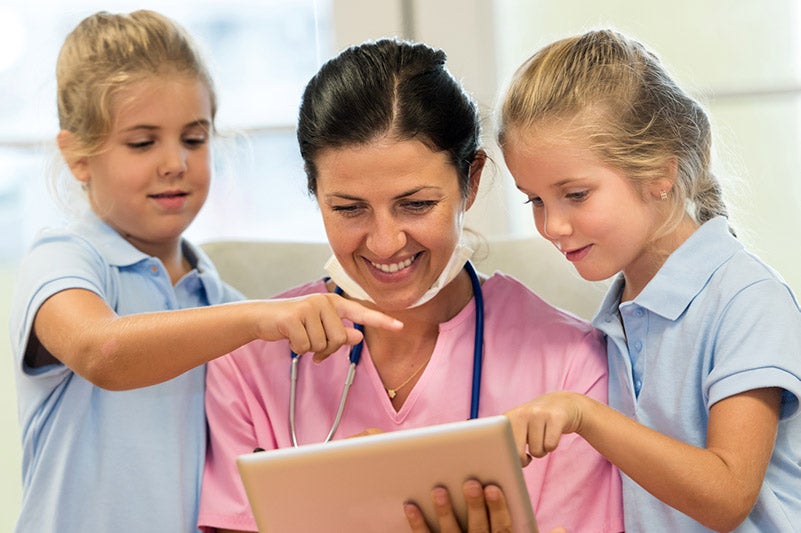 This isn't just speculation, the U.S. Bureau of Labor Statistics has made it clear that a degree places nurses at an advantage: "Overall, job opportunities for registered nurses are expected to be good because of employment growth and the need to replace workers who retire over the coming decade. However, the supply of new nurses entering the labor market has increased in recent years. This increase has resulted in competition for jobs in some areas of the country. Generally, registered nurses with a Bachelor of Science degree in nursing (BSN) will have better job prospects than those without one. Employers also may prefer candidates who have some related work experience or certification in a specialty area, such as gerontology."
With the advent of new procedures, new areas of study, and new research, it is now more vital than ever for healthcare professionals to always be learning. A bachelor's degree, and even a master's degree, in nursing can provide the ongoing education necessary to keep a nurse at the top of their field so he or she can give the best care possible to patients.
In the report The Future of Nursing: Leading Change, Advancing Health by the Robert Wood Johnson Foundation and the Institute of Medicine, multiple key findings about how education plays into the future of nursing are disclosed. "Nurses should practice to the full extent of their education and training and nurses should achieve higher levels of education and training through an improved education system that promotes seamless academic progression."
These statistics and medical journals paint a stark conclusion: Without a degree, many nurses could be passed up for jobs or miss out on employment altogether.
But what does this mean for a full-time nurse who is already employed and does not necessarily have the time available to go back to attain a degree from a traditional, brick-and-mortar institution? Thankfully, accredited, online universities with flexible schedules, such as WGU Nevada, with an active College of Health Professions enrollment of  over 400, make a nursing degree is that much more attainable and affordable.