By Derrick Glum WGU Nevada alum, MBA Healthcare Management
My experience at WGU was a family affair. Equal sacrifice was made by my extraordinary wife and five (three at the time) beautiful daughters. As I was burning the midnight oil and becoming a Night Owl, my wife patiently and lovingly supported me by taking care of our family and sacrificing her desires so I could finish my education. There simply is no way I could have finished without her.
I finished my bachelor's degree at a traditional university. And because the job demand was so high for qualified health administrators, I was quickly employed with a national skilled nursing home company. I strongly desired to earn a master's degree, but simply could not due to the cost, the restrictive structure of the classes, and the lack of viable options for a working professional.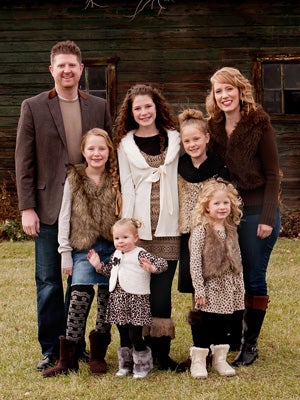 For several years I worked to attain experience in the healthcare industry by taking on more responsibility and growing in the field.
I wanted to grow my career into hospital administration and knew that a master's degree was a pre-requisite for almost any senior healthcare executive position. As I began to research options for a degree in healthcare management, I was severely disappointed in the lack of affordable and viable options for a professional working 55 hours a week, a busy father and husband, and an active church and community member.
I ended up stumbling upon WGU, and it wasn't long before I was on my way to earning the degree I desperately needed to advance my career and solidify a more secure future for my family.
Because of the unique way WGU is structured, I was able to apply actual situations I was already facing, and had faced in healthcare, to my studies. It felt amazing to not only learn new healthcare and leadership concepts, but to see and put them into action literally the very next day. The degree program was supposed to take just over two years taking the minimum courses. I was able to expedite my course-taking and save thousands of dollars—not to mention time.
Within a short 19 months, I was able to finish my degree. I had an MBA in Healthcare Management! I was quickly recruited to a national hospital company in Reno. After being recruited as the Chief Operating Officer, and because of the skills I obtained at WGU, I was promptly promoted to the Chief Executive Officer and Chairman of the board of the hospitals. I have had the unique pleasure of affecting the lives of hundreds of patients, families, amazing employees, and doctors. I have improved the security of my family.
I am passionate about sharing how WGU has affected my family, and I have convinced two nurses to further their education by obtaining their Master of Science in Nursing degrees. Additionally, I've been able to further the cause and impact of WGU by serving as a subject-matter expert for WGU in the ongoing development of three healthcare leadership courses.