Sean Doyle enrolled in college fresh out of high school, had a little too much fun, and didn't graduate. He figured he would become a real estate agent but wound up joining the military two years later, in 1990. For several years he worked for the U.S. Navy as a cryptologist over secure communications in Virginia. Little did he know at the time, his career in the Navy would blossom.
In 1994, Sean was transferred to San Diego and worked on shore to support the eastern Pacific with their secure communications. He joined the Commander, U.S. Third Fleet and worked on the USS Coronado as an admiral. Like many in the Navy experience, his job responsibilities and positions changed every few years.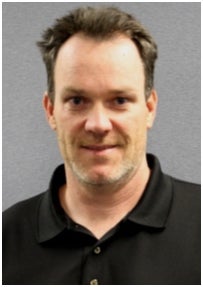 Sean took a job with SPAWAR, a department of the Navy, in 1999 and trained in cybersecurity through a Navy-specific post-graduate school. He became a certified information systems security professional and moved to Nevada to take a job with Bechtel Nevada working in cybersecurity, where he eventually moved up to management. In 2007, Sean accepted a position in operations managing the companies help desk.
Despite successfully advancing his career based on intelligence, experience, and a completed bachelor's degree, Sean felt a void in his life in regards to his education. He had always wanted to obtain a master's degree, so with years of work experience under his belt, he decided to fill the void.
With a full-time job, Sean enrolled in WGU's M.S. Information Technology Management degree program so he could fit school around his work schedule. "In the IT field, we are all about coming up with solutions and the process of getting to that solution," Sean said. "At WGU I have had to document my steps and explain the process of coming up with a solution rather than just jumping to a conclusion. WGU has helped me to really evaluate all aspects of a task before coming to a conclusion."
He says he appreciates and relies on his course mentors because they guide him in the right direction to reaching a solution. In Sean's words, "The WGU mentors calibrate you."
As he works through his master's program, Sean will continue to work full time managing the IT help desk on a contract with National Security Technologies, LLC, the largest engineering company in the state of Nevada, where he is the single point of contact. Sean manages the company's desktop technicians, desktop deployment team, and desktop engineers.
Eventually Sean would like to be the CIO of a company, and he says education-wise, WGU will make that possible. In the meantime, he's enjoying his current position. "I love the day-to-day interactions I have with employees, and I'm loving that what I'm learning is relevant."