To say that we're excited for the commencement celebrations this year is an understatement! With nearly 400 graduates, we've heard dozens of amazing stories of perseverance and hard work. Four of these stories will be shared at the commencement ceremony on Saturday, May 20th, at The Smith Center. The ceremony, which will take place at 10 a.m., is open to the public and will be broadcast live on WGU Nevada's Facebook account.
To help you get as psyched as we are, get to know the student speakers a little better:
Carrie Brown, M.S. Management and Leadership
Sparks, NV
Born and raised by a single mother in the Reno-Sparks Indian Colony, Carrie grew up wanting her Native culture and heritage to play an ever-present role in her life. However, due to cultural intolerance that saw her kicked out of her high school commencement ceremony, Carrie has lived the majority of her life with this false construct: "I can either seek to quench my thirst for success and education, or I can embrace and live my culture, but I cannot do both." Fortunately, since finding WGU Nevada, Carrie has found for herself that she can get the high-quality education that she feels so strongly about, while also holding true to the culture and values that have made her who she is today.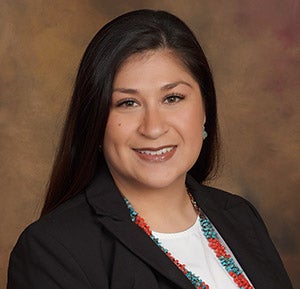 Logan McDaniel, B.S. Business Management
Henderson, NV
Logan battled through a number of obstacles prior to earning his college degree from WGU Nevada. Among these challenges were the death of his young son, a divorce, career changes, and moves to several states. However, with the support of his family, all of this adversity including the pull he felt from other pressing responsibilities, did not stop him from achieving his dream of earning a bachelor's degree in business management. For good measure, and in an incredible act of dedication, Logan is also nearly finished with his MBA in IT Management.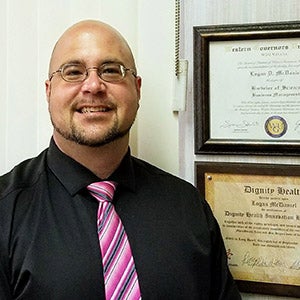 Samantha Brady, M.S. Curriculum and Instruction
Las Vegas, NV
Through an unprecedented chain of events that began with Samantha's decision to drop out of high school, this mother of four will finally be attending her first graduation ceremony where she will receive her master's degree in curriculum and instruction. While under the guise of a self-proclaimed, "normal, everyday person," Samantha is truly the heroic mother, wife, and teacher that her children, husband, and class believe her to be. Come for the conferral of degrees, stay for the inspiration.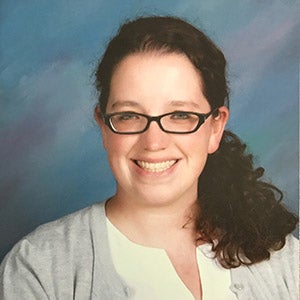 Cae Swanger, MBA—Healthcare Management
Henderson, NV
Cae has been an incredible mentor and source of encouragement for those around her. As the Chief Information Officer for the Far West Division of Hospital Corporation of America (HCA), she didn't feel like she needed to go back to school, but she realized the impact she could have on those around her by setting an example and applying what she learned from her degree program. Now, as a master's graduate and an officer of a multi-faced team that supports clinical applications, imaging systems, pharmacy systems, and custom applications leveraged by thousands of caregivers, Cae's work and ability to connect at all levels of the organization is reaching new heights.