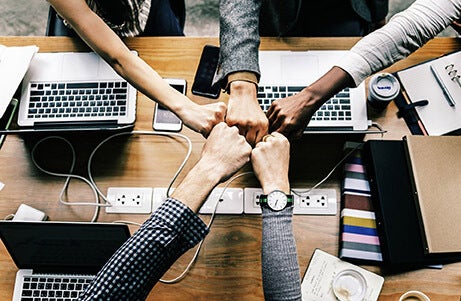 You know the feeling—the afternoon slump, the midweek hump, the seasonal malaise. All these things can destroy productivity at any company, within any industry. As part of WGU Nevada's mission to prepare graduates for the workplace, we want to also provide tips for creating a happy workplace—for managers and employees alike. Whether you manage people—or not—these tips can help with keeping employees engaged, and can also help with managing yourself, too! 
Now that more employees work from home, more and more companies are beginning to offer flex days. Nicholas Bloom, Professor of Economics at Stanford University, explained the benefits of flex days in TEDxStanford. Despite misgivings about employees fooling around, the Stanford study found that employees given flex days were more productive, more engaged, and even less likely to take sick time off. It also means less burnout, less commute time, and more time to dedicate to your work without distractions. If you are an employee, ask your management if flex days or work-from-home days are an option.
We are not suggesting you build slides between the floor levels or install trampolines (although that sounds way fun!). But, realistically figuring out what "fun" means for you and your team. If you are a manager, consider accepting employee feedback on how to tweak your office environment. It could be as simple as granting each employee the opportunity to decorate their space, or switching up color schemes. If you are an employee, think of what keeps you motivated, and ask your manager it's possible to accommodate. Maybe music keeps you focused, or artwork. It never hurts to ask! 
These are just a few topics that contribute to the same issue—keeping employees (and ourselves) motivated, engaged, and happy. Sometimes, the hesitation you feel about the industry you entered after graduating could be an unsettled feeling toward the workplace itself. Find what makes you happy and keeps you passionate, and good work-vibes will follow!