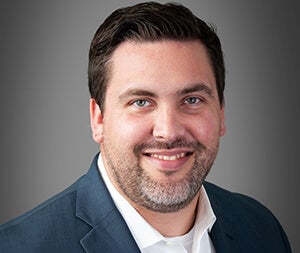 "I strongly believe men and women who have served are great assets to this city, and someone has to bridge the divide to make connections for these people. That's where we enter the picture."
This is how Blake Bourne, executive director of Veterans Bridge Home, defines the organization he has passionately served with since 2013. Veterans Bridge Home, a nonprofit based in Charlotte, N.C., often serves as an entry point for veterans who don't know where to turn to access support and services. 
The community that VBH fosters among its staff, local businesses and established network of successfully-integrated veterans oftentimes becomes the cornerstone for military members, veterans and their families who have landed in the Charlotte area.
With approximately 4,000 nonprofits, thousands of companies to work for, and just as many support groups to join, Charlotte can be an intimidating metropolis to anyone – but especially to those who are reintegrating into civilian life. 
For military members and their families who have become accustomed to structure during their time serving our country, the sudden influx of infinite places and resources can be overwhelming. Enter Veterans Bridge Home. The organization helps military members, veterans and their families navigate the crossover to civilian life in order to help find the best resources for their needs, so each member can be as successful as possible in his or her transition.
VBH helps veterans and their families identify, pursue and achieve their goals, which allows them to build a happy, productive and connected life in Charlotte and the surrounding communities. In turn, the leadership of these individuals strengthens local communities.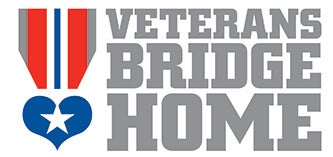 A veteran himself, Bourne strongly believes what he speaks. And he's made it his mission to take action through his work since he arrived at Veterans Bridge Home.
"When I was in the army," Bourne shared, "a lot of my credibility was based on the schools I attended. People had expectations. If you didn't complete certain courses or didn't have certain certifications, there were questions about your ability to make rank or do a specific job. But there was structure to how you went about completing and achieving these things." 
Bourne is familiar with the fact that expectations also exist outside of the military: "Companies have expectations surrounding jobs, and they need to know you check all the right boxes to fill that job." He is aware that there often isn't a direct line to guide veterans through the process to meet and exceed these expectations. VBH can do this by helping service members and veterans with everything from finding jobs and homes to identifying healthcare facilities and opportunities to further their education. 
In the eight years since VBH opened its doors to the military and veteran community in Charlotte and surrounding counties, the organization has helped approximately 6,000 families with nearly 20,000 services. While it would take some serious numbers crunching to figure out exactly how many lives have been positively impacted, it's fair to say it's significant. 
To find out more about Veterans Bridge Home, visit https://veteransbridgehome.org/. 
WGU recently signed a partnership agreement with VBH that includes sponsoring its signature Lunch & Lead event, serving as the exclusive education sponsor of the monthly Uptown Lunches for veterans, and joint sponsorship of the Charlotte Knights baseball game on May 26. Stay tuned for other exciting announcements coming soon.