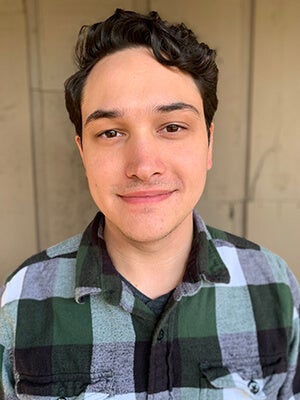 Meet Anthony Meyers, a WGU student who lives in Rhode Island. Anthony is enrolled in the Teachers College, where he is earning a bachelor of science degree in mathematics education (grades 7-12).
Why did you choose WGU?
I am a full-time employee where I work, so traditional college was not going to work for me, in the terms of how much time it would take me to finish. I settled on WGU, as I was done driving to classes, and, as a self-motivated person, online works for me.
Did you have doubts about enrolling in WGU? If so, what was your hesitation?
I personally did not. I thought, in terms of price, it is very affordable, and I loved the idea of it also being online. People who I told were a bit unsure because of it being an online university degree program.
If you could talk to someone who has the same doubts now, what would you say?

I would say that the "traditional" way of education is definitely evolving.  Comparing the in-person and online models, I believe the online model is totally comparable to in-person. 
How will earning your degree advance your career?
I am currently a math instructor at a manufacturing training facility. This degree will help me transition into a public or private school. After I graduate with a bachelor's, I am considering looking into a master's degree. I have aspirations of being in school administration one day.
What is the best thing about your WGU experience?
The relationship with my mentor, April.  Whenever I talk about my experiences at WGU, I state how integral a mentor is to the success of the program. She has helped keep me accountable to the completion of the degree. At regular university, I felt as if I fell through the cracks, and here at WGU I have felt accommodated and important.

What is the most important thing that you have learned about yourself?

That I CAN do it. I started the program unsure of my capabilities to complete. But with April's mentorship, my growth during the completion has given me the confidence I need to succeed.