David LeBlanc lives on Long Island, New York. The first recipient of the City of New York Police Department Scholarship, David is a New York City Police Officer working on earning his MBA. 
Why did you decide to earn your master's degree?
I decided to pursue an MBA, because I wanted to get a master's degree that is versatile and can be used in many different careers. MBA programs covers a wide variety of classes and can be applicable in any private, government, and non-profit sector.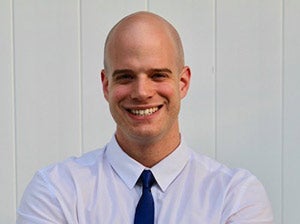 Why was WGU a good fit for you?  

I chose Western Governors University, because I was drawn to its commitment to providing a high-quality education for very affordable tuition. When I was doing my research on what university to choose, Western Governors University was the only one where they emphasized that students can finish classes at their own pace. This is highly valuable, because it incorporates students' abilities and knowledge they have already from real-world experience and previous educational backgrounds. Students don't have to re-learn what they already know, and they can move quicker in those areas and focus on new knowledge.
Whom do you credit with helping you achieve your goals?
My family, my friends, and my teachers/professors help me achieve my life goals.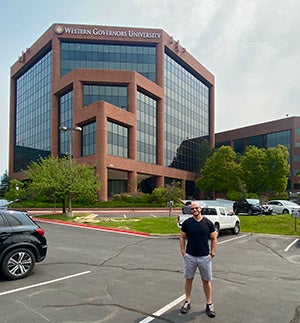 What has been the best thing about your WGU experience?  

The WGU experience has been absolutely amazing from the very beginning. From the second I applied, I was connected with staff members willing to help me right away. The faculty and staff are there for you literally 24/7. Anytime I need help, they are just a phone call away, and they truly want you to excel and succeed. I love the learning style WGU incorporates in all of the classes and their ability to take very complex subjects and make sure each of their students understand the material. 
Personally, my favorite thing is getting assigned a mentor. My mentor is there for me anytime I need advice, guidance, or even just to check in. The mentors at WGU are professionals in their fields and offer a wide variety of knowledge in which the student is studying. 
Would you recommend WGU to others?
I would recommend WGU to anyone, and I know when I finish my program, I am going to stay connected as an alum and spread the word about WGU as best as I can to anyone looking to further their education. I couldn't be happier with the WGU experience! 

In addition to the City of New York Police Department Scholarship, in honor of the sacrifice our nation's first responders and their families make, WGU is proud to offer the First Responders Scholarship to EMTs, police, firefighters, corrections officers, and their spouses.