Online, nonprofit, accredited Western Governors University (WGU) has appointed Bronx resident Adam Torres as senior community relations liaison to develop and nurture community outreach initiatives with human services organizations in the New York City metro area. The initiatives will focus on strategies to expand higher education opportunities to historically under-represented communities. The position promotes the value of WGU's competency-based programs and their ability to strengthen the lives of individuals, especially those living in poverty and people of color.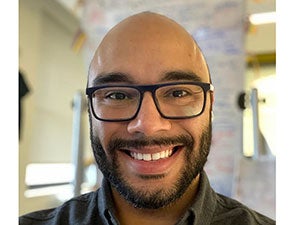 Torres comes to WGU with more than 15 years of experience in community engagement, advocacy, and promoting access to quality services for all New Yorkers in under-resourced and marginalized neighborhoods. At the New York City Department of Youth & Community Development, Torres partnered with the Mayor's Office, borough presidents, multiple city agencies, and hundreds of non-profits to manage city-wide communications for the launch of comprehensive emergency services amidst the current public health crisis. He supported access to vital community resources during the pandemic with community engagement trainings for police officers, logistical support for vaccine distribution, a weekly web series for non-profits to share practices and supports, and a weekly webinar series on the latest mandates and opportunities for communities.
"Adam is filling a critical WGU role in NYC that embodies our mission to provide pathways to opportunity through equitable education access to high-quality, low-cost programs that lead to in-demand, thriving wage careers," said Rebecca Watts, Ph.D., regional vice president of the northeast region. "His passion for improving lives through relationship building and advocacy will make a positive difference for individuals, families, and communities."  

Torres holds an Associate of Arts degree in liberal studies from Bronx Community College and a Bachelor of Arts degree in urban studies/affairs from Hunter College. He is multilingual in English and Spanish.

He said, "If an empowered community can be a vehicle for change and social good then education can be the fuel. Western Governors University recognizes the importance of prioritizing our people of color, our marginalized, and our under-represented first with an accessible and affordable quality education. I look forward to supporting New Yorkers across the five boroughs in creating engaging and empowering pathways to higher education."
WGU offers more than 60 undergraduate and graduate degree programs in the in-demand career fields of business, K–12 teacher education, information technology and health professions. For more information about WGU, visit www.wgu.edu.