The news is often gloomy regarding healthcare and education in rural communities. Rural hospitals are closing at a distressing rate, with nearly 140 closing their doors since 2010. Rural Tennessee has lost more hospitals than anywhere else in the country. 
The data show that most healthcare services are outpatient, which is one reason the serious shortage of qualified nurses and family nurse practitioners in rural areas is a big problem. Those positions are well-suited to address the rural healthcare crisis; but without qualified persons to take up those mantles, it's no solution at all.
That is why WGU Tennessee offers BSN, MSN, and Family Nurse Practitioner (FNP) degree programs to help students earn a degree and invest back in their communities.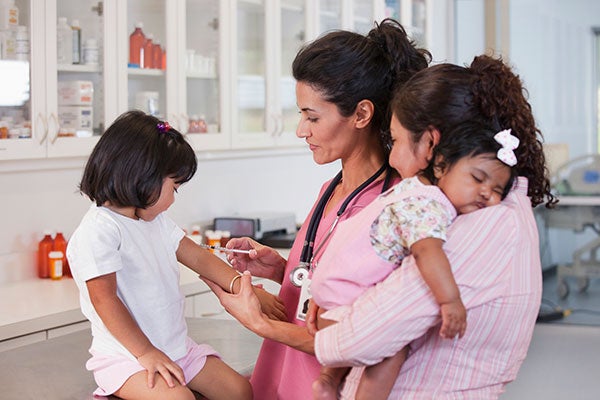 What is a family nurse practitioner?
Nurse practitioners are considered advanced practice registered nurses, or APRNs, and they play a crucial role in healthcare settings. These advanced RNs have additional educational and certification requirements that give them important training and credentials, allowing them to be prepared for the additional job responsibilities they have. NPs have a much broader scope of practice than RNs – and in many states, nurse practitioners are allowed to fully practice on the same level as physicians. 
Family nurse practitioners can be jacks of all trades, often playing the role of a primary care physician, clinical team leader, and patient educator. They are sometimes called primary care nurse practitioners for this exact reason. Often the terms "family nurse practitioner" and "primary care nurse practitioner" are used interchangeably. This diverse role and scope mean that FNPs have many opportunities to serve patients and help improve healthcare.
In Tennessee, openings for nurse practitioners are expected to grow 40.7% between 2014 and 2024, adding about 1,740 jobs.
What are the primary functions of a family nurse practitioner?
In Tennessee's healthcare setting, an FNP works under physician supervision and has many important responsibilities, including: 
Performing physical exams and routine checkups
Diagnosing health problems
Treating patients
Developing care plans
Prescribing medications
Consulting with other medical professionals
Ordering and performing diagnostic tests
Educating patients on health 
Performing or assisting with minor procedures
Overseeing patient care
Maintaining patient records
Making referrals to specialists as needed 
Can family nurse practitioners specialize?
Family nurse practitioners are licensed, and there can be additional certifications that they can obtain to specialize even further. Family nurse practitioners need MSN and NP licenses in order to practice, but it's important to know about other subspecialty certification options. Some popular choices are specializing in cardiology, dermatology, or oncology. 
Nurse practitioners can choose other specialties, such as behavioral health, adult gerontology, acute care, and more. But for many nurse practitioners, picking the more general specialty of family practice is a great option. This means they are able to treat all ages and all different kinds of patients. They can specialize in a field they prefer, instead of having to focus on an age group.
If you find the idea of being a nurse practitioner interesting, apply for the WGU Tennessee Rural Healthcare Scholarship—an exclusive $5,000 scholarship opportunity for rural Tennessee students interested in enrolling in WGU's BSN, MSN, or FNP degree programs.