On September 18, 2017, I took the reins of Chancellor at WGU Texas and it's been a busy and productive first few months on the job. As I begin my tenure, I'm grateful for the opportunity to continue my work in higher education, to focus on opportunities to ensure Texas' workforce needs are met and to help more Texans achieve their dreams of earning a college degree. In addition to my day-to-day duties as WGU Texas Chancellor, I hope to be a resource on the topic of higher education in our state.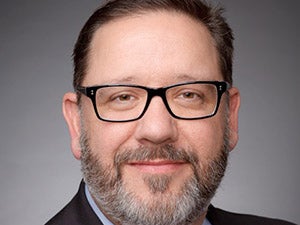 On September 30, I had the good fortune of delivering the opening remarks and conferral of degrees during the 2017 commencement ceremony at the Frank Erwin Center in Austin. Meeting the WGU Texas graduates and their families serves as a powerful reminder of WGU's mission and the impact it has had on the lives of so many of our students.
This year, WGU Texas awarded degrees to 1,995 students from 129 counties across the state. Since the university's launch in Texas in 2011, more than 7,660 graduates have earned their undergraduate or graduate degrees, helping to address the state's critical workforce needs in high-demand fields such as IT, healthcare, business, and education.
And, we're closing in on another milestone of 10,000 enrolled students.
In October, WGU Texas shared the findings from our third-annual WGU Texas Higher Education Poll. The poll is used to inform voters, policymakers and the media about key public concerns and attitudes about higher education in Texas today – what Texans are thinking about higher education.
We found that most Texans – 62 percent – believe they need more education or training to move ahead in their jobs or careers and that 73 percent believe affordability and student debt remain major obstacles to earning that degree.
Those numbers support what we in the higher education community see every day. For WGU Texas, this is especially true. Our student body is made up of mostly non-traditional learners. They're older. They work full-time. Many have family commitments or financial hardships that put traditional university education out of reach.
In fact, 40 percent of the 2017 WGU Texas graduates represent the first generation in their family to complete college, and the average age graduate is 40 years old.
For the month of November, WGU Texas had the highest number of monthly graduates in the school's history, with 220 earning their degrees. We're proud of our record for putting higher education within reach for more Texans, something that's critically important – access to high-quality, post-secondary programs that will advance careers, increase earning power and ensure that Texas employers have the highly-trained, skilled workers they need to stay competitive themselves.
In December, The WGU Texas office moved from the downtown Austin location it had for nearly six years. The new 20,000 plus-square foot facility opened December 4 and is located in northwest Austin at Research Park Place, 12515 Research Boulevard, Bldg. 8, Suite 250.
The new location houses the office of the Chancellor and executive staff and includes a training room, conference and meeting rooms, and space for enrollment counselors. We're expanding our services and ability to better serve our growing student population, and we're offering more career opportunities to serve our students.
As WGU Texas' enrollment numbers increase, it means more and more Texans are reaping the benefits of a flexible, respected, technology-driven online education that will make a real difference in their careers, their lives, and their families' futures, without the barriers that a traditional education presents.
There's more in store for 2018. We'll kick off the first quarter of the new year with an open house celebration. We'll share the details on the date soon.
Thanks for an outstanding year and best wishes for a joyous holiday season.
Chancellor Steven E. Johnson