By Linda T. Kennedy
If you've always wanted to be a teacher in Texas, but worried about pay, student loan debt, or whether or not your work would be valued, here are five good reasons those aren't reasons to hold back now: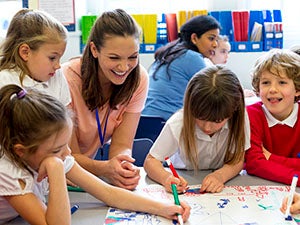 WGU Texas is succeeding at preparing new teachers for the classroom. In NCTQ's annual Teacher Prep Review, WGU was one of just 7 schools to earn the highest overall quality score for its undergraduate secondary teacher prep programs.
"We are proud to see that our efforts for preparing well-qualified teachers continue to be recognized," said Dr. Angie Besendorfer, Academic Vice President of WGU's Teachers College. "WGU's program focuses on demonstrating mastery of the skills and knowledge that teachers need to excel,  ensuring that all graduates are classroom-ready on day one."