October 17, 2015 was a day that Tammy Jeschke of San Antonio thought she would never see. On that day, Tammy was awarded not one, but two college degrees—her B.S. Business Management and M.S. Management and Leadership—at the 2015 WGU Texas Commencement in Austin. It marked 20 years since she earned her associate's degree and just a few years since she lived in a homeless shelter. The years leading up to this day were filled with feelings of what Tammy described as heartaches, disappointments, and no self-worth.
"Imagine being a child and hearing the words, 'You were a mistake. I wish you had never been born.' Those words cannot be taken back, nor can they easily be forgotten," Tammy said. "Those words echoed in my ears and damaged my spirit for many years."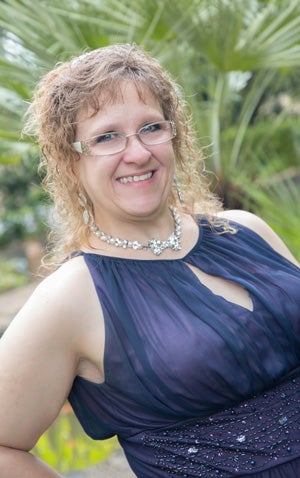 After earning her associate's degree in 1995, Tammy's financial situation prevented her from pursuing her bachelor's degree. Over the next decade, Tammy struggled with weight gain and reached a life-threatening 328 pounds. She made the courageous decision to have gastric bypass surgery. As the weight came off, Tammy immersed herself in her full-time job and going back to school full time. But her pursuit of a bachelor's degree once again came to an end when she could no longer afford school and she became unemployed. The financial struggles continued for several years and Tammy began living in a homeless shelter.
"I was finally able to figure out who Tammy was and should have been all along. I met a woman at church who encouraged me to go back to school, despite my past struggles. I saw a billboard for WGU Texas and found out that it was online and affordable. That was a turning point for me," Tammy said.
Tammy was focused. Because of the courses she had already completed toward her bachelor's, Tammy finished her degree in four months and went on to complete her master's degree in five months. Now her life is headed in the right direction—she owns her own travel business and will begin courses for her second master's degree, an MBA at WGU Texas in January.
"Not long ago, I looked up the meaning of Tammy and it means palm tree," Tammy said. "I look at palm trees that can bend to the ground without breaking during a hurricane and when the storm passes, they stand up tall. I can now stand tall and proud of what I have accomplished by earning my degrees, and for that I am thankful."