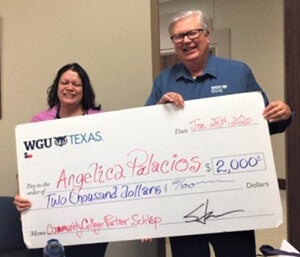 After years of struggling to achieve her goals, Angelica Palacios made the brave choice to change her family situation for her children and herself, "I do not consider the chapters of my life experiences as failures. Instead, they taught me to grow into the person that I am now, more thoughtful and resilient." 
Overcoming obstacles gave her the boost she needed to complete her education and find her passion: data analysis.
Since she can remember, Angelica has been interested in computer technology. While pursuing her associate degree in computer information systems, Angelica found she was particularly fond of the data analysis course, "I liked to work with raw data, and learning techniques to manipulate, present, and analyze the data. It was always rewarding to see the final product."
Throughout her career in various industries, her background and skills have proved invaluable. She has observed the importance and reliance on data analysis to solve problems, to answer questions and provide quantitative reasoning on trends and fluctuations.
Angelica knew a bachelor's degree was the missing ingredient that would propel her into this high-demand field.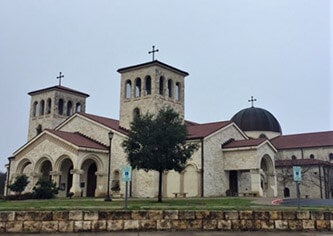 Saint William Catholic Parish, Angelica's workplace.
Always helpful and a team player by nature, Angelica is a go-to person for coworkers who have questions about understanding raw data and how to present it in a useful way. Her long-term goals are to obtain her bachelor's degree and pursue a Master of Science in Data Analytics. She also intends to share her experiences with colleagues to help them discover their passion for education. 

The WGU Texas Community College Partner Scholarship is available for partner community college graduates and staff looking to earn a WGU bachelor's or master's degree in information technology, business, teacher education, or healthcare. To learn if your college is a WGU Texas partner, search the community college partner site. 
To learn more about scholarships offered through WGU Texas, visit our website at www.wgu.edu/texas.