Years after attempting to complete a degree, Elizabeth Leal returned to college this fall to complete her bachelor's degree in nursing from WGU Texas. "Making the decision to restart school … has been a difficult one," she said. Her hesitation came from the uncertainty of whether it was financially feasible.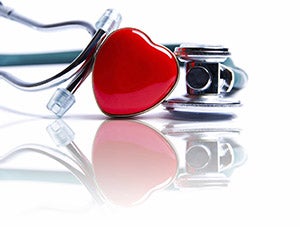 In November, WGU Texas presented Leal with a $2,000 Community College Partner Scholarship, awarded to partner community college graduates seeking a bachelor's or master's degree. Leal says the scholarship will help ease the financial burden and allow her to take courses toward her degree.
Leal grew up watching her mother care for patients as a hospice nurse and thought what she did was amazing. "I always looked up to my mom," she said. "She was a super hero." Her mother continued to work as a hospice nurse even after she was diagnosed with lung cancer. Leal looked forward to making her mother proud by following in her footsteps and becoming a nurse.
"When the chemotherapy became too much for [my mom], her best friend became her hospice nurse," she said. Although it was difficult to watch her mother fight her illness, observing the loving treatment she received opened Leal's eyes to her selfless and caring qualities. She felt inspired.
Leal completed her associate's degree in 2013, and immediately began pursuing a bachelor's degree online. "I took a couple of … classes but became discouraged when I failed one math class," said Leal. The disparity between the online format and a traditional lecture course came as a shock to her, and what started as a short break turned into a complete halt in her strive for higher education. "I was not prepared for that type of change," she said; it was the only class she had ever failed.
Despite her setback Leal went on to excel as a nurse in the inpatient rehab unit at Methodist Texsan Hospital in San Antonio. When the hospital announced its intention to reach Magnet status, Leal saw an opportunity to finish what she started five years ago. "My short-term goals include joining a leadership role within my department," she said. "Having a bachelor's degree would definitely work in my favor."
Leal says she is a "believer in the idea that the path goes more smoothly if you are on the right one. Earning a bachelor's degree has been a longtime personal goal and after overcoming personal hardships, she is glad to finally be back on track.
She began her WGU Texas journey this fall and hopes to eventually earn a master's degree in nursing. Leal credits her optimism for her successes and said the best way to get through tough times is to keep a positive attitude. "Life comes with bumps in the road," she said. "My [positivity], no matter the situation, is my most important defense."
The WGU Texas Community College Partner Scholarship, valued up to $2,000, is available for partner community college graduates and staff who want to earn a bachelor's or master's degree in information technology, business, teacher education, or healthcare. Learn more about the scholarship by visiting www.wgu.edu.