When you think of tech cities, Silicon Valley typically comes to mind. The innovative region of California's San Francisco Bay has been globally recognized for its technological breakthroughs, venture capital, and social media platforms. But while the Golden State has historically been home to many IT professionals and businesses, other cities across the country are increasingly gaining attention for their burgeoning tech sectors and corresponding job growth as well.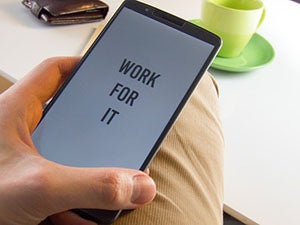 Over the past couple of years, business outlets such as Forbes, Fox Business, and CNBC have increasingly reported on emerging tech cities, and interestingly, many of them are in states that call Western Governors University (WGU) home – Texas, Washington, and North Carolina.
If you are considering a career or life change, an online bachelor's in IT from WGU could be your ticket to living in one of these amazing cities.
What's not to love about Austin? Set in the beautiful Texas Hill Country, this innovative city is known not just for its 'weirdness' (Keep Austin Weird is its unofficial slogan), but for its love of live music, healthy living, unique culinary establishments. Austin attracts millions of people across the globe every year for events like Austin City Limits Music Festival, South By Southwest and Formula One racing. 
Austin hosts 3M, Apple, Hewlett-Packard, Google, and Facebook, and is now home to Oracle's global headquarters. It has been ranked as one of the "Hottest Startup Scenes," and from 2006 to 2016, tech industry jobs grew a staggering 76.6 percent, with almost 60,000 jobs in 2016 alone.
DFW is the largest metropolitan area in Texas – and the fourth largest in the U.S. – and has one of the largest concentrations of Fortune 500 companies in the country. It's more than an economic hub, though. From Dallas Cowboys Football to shopping and the State Fair of Texas during Texas-OU weekend, the city is a cultural icon defined by barbecue, world-renowned art museums, and an elegant nightlife.
Because of companies like AT&T,  Match.com, and Capital One, DFW saw a .4 percent increase in software jobs from 2012 to 2017 – boasting over 12,000 available 
Should you choose to live in Seattle, the city is home to world-class attractions like the Space Needle and Pike Place Market, as well as several major sports teams, including the NFL's Seahawks and MLB's Mariners. It's widely recognized for its art and music scene. Set in the mountains, surrounded by water and evergreen forests, the city was dubbed "Emerald City" because of its lush, natural landscape.
Known as the technology king of the Pacific Northwest, Seattle is home to tech giants Microsoft and Amazon, and with the boom of the e-commerce sector, job opportunities are growing exponentially. In fact, from 2012 to 2017 software jobs increased 6.7 percent.
As a city with both southern charm and cosmopolitan energy, Charlotte has been described by U.S. News & World Report as a "metro area on the rise," with "its own culture, culinary sophistication and unique feel that's making it a more enticing place for people from all over the world to settle down." Based on the quality of life and job market, the publication recently ranked the city the 22nd Best Place to Live and the 22nd Best Place to Retire in the country.
With Bank of America headquarters and East Coast Operations for Wells Fargo, banking comes to mind more than tech, but it has recently become a rising star in the tech world. According to Forbes, from 2006 to 2016, tech businesses expanded their job count by 62 percent, with 18 percent growth from 2014 to 2016. Additionally, Forbes reported, from 2016 to 2017, the region "added 7,400 jobs in two key high-tech business services sectors, custom programming, and systems design services, along with nearly 700 percent growth in software publishing employment." 
Raleigh-Durham-Chapel Hill
Known as the "Research Triangle," this area of North Carolina is defined by its proximity to three major research universities: North Carolina State University, Duke University, the University of North Carolina at Chapel Hill. According to the "Tech Cities 1.0" national report, the region ranked as the fifth top tech market when considering talent, capital, and growth opportunities.
The historic area boasts many professional and college sports teams and has been increasingly recognized for its visual and performing arts scene. In addition, the area's affordable cost of living, combined with its Southern charm and culture has made it an attractive place for young professionals to hang their hats.
From Cloud and Systems Administration to Software Development and IT Business degrees, WGU's IT programs will help you gain the necessary skill and knowledge this high demand industry needs, and it may even change your life.