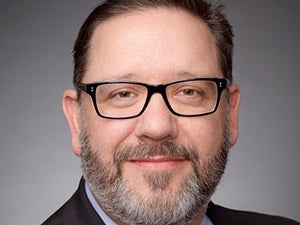 For an impressive eighth year in a row, the United States Distance Learning Association (USDLA) has honored Western Governors University (WGU) with its 21st Century Distance Learning Award for leadership in distance education. The university is being recognized for its efforts in creating innovative, comprehensive, effective student programs through online, student-centric, competency-based learning.
The USDLA Awards were created to acknowledge major accomplishments in distance learning and to highlight instructors, programs, and professionals who have achieved and demonstrated extraordinary results through the use of online, video conferencing, satellite, and blended learning delivery technologies.
As Pat Cassella, President of USDLA, noted: "WGU represents the finest examples of online programs, best practices, and leadership in our field. The depth and breadth of the USDLA membership allow us to engage with leaders from higher education, K-12, industry, military, and government who daily demonstrate the power of distance learning. We are so very proud and excited to be able to recognize this level of excellence."
WGU pioneered competency-based education, which measures learning rather than time spent in class, and means that our students complete courses as soon as they demonstrate that they have mastered the subject matter, enabling them to move quickly through material they already know and spend more time on what they still need to learn. This is not only more responsive to our students' needs but saves them both time and money.
In 2011, WGU Texas was founded with the joint goals of increasing the number of Texans who attain college degrees and providing Texans with useful workforce experience in a dynamic and rapidly changing economy—fortunately, our growing presence in this great state is making a big difference.
In our relatively short history, WGU Texas has become WGU's second largest state affiliated-brand, with more than 8,500 graduates, and more than 10,000 students currently enrolled. Later this year, we will hit the 10,000 th graduate mark. In fact, WGU Texas currently has students from 222 of the state's 254 counties. And over the next five years, we expect our student enrollment growth to continue climbing at a significant pace.
These numbers reflect an undeniable trend in higher education—competency-based education has a bright future here in Texas and across the nation.
Our programs and courses are designed and implemented with ongoing input from academic and industry leaders to ensure their relevance to employers and the specialized needs of a diverse and changing workforce. With a focus on the student, every initiative is evaluated and prioritized based on its potential impact on student success.
The efficacy of WGU's learning model and student focus is demonstrated in results—
a graduation rate significantly higher than other institutions serving adult learners;
student, graduate, and employer satisfaction levels that outpace the national average;
dramatically lower student debt levels, which continue to decrease annually; and
better employment outcomes for our graduates.

Nearly four million Texans have some college and no degree and every day, we are working to change that. Fortunately, thousands of WGU Texas students are getting the opportunity to rewrite their stories thanks to our 21st century approach to higher education.
WGU Texas is proud of its ability to let innovative thinking and new technologies drive higher education outcomes, making a college degree attainable for more Texans than ever before, and preparing more of the state's citizens to take on the vital, technology-driven jobs that are redefining our modern economy and society.