National Nurses Week was created by the American Nurses Association to honor the work and contribution of nurses, who make up the largest group of healthcare professionals in the nation and coincides with the birthday of Florence Nightingale. This year's celebration was held the week of May 6-12.
In honor of National Nurses Week and the College of Health Professions, State of Texas Representatives Donna Howard, District 48, and Stephanie Klick, District 91, presented WGU Texas with an official proclamation recognizing our nursing programs and continued efforts to add more qualified health professionals to the growing numbers of nurses across the nation.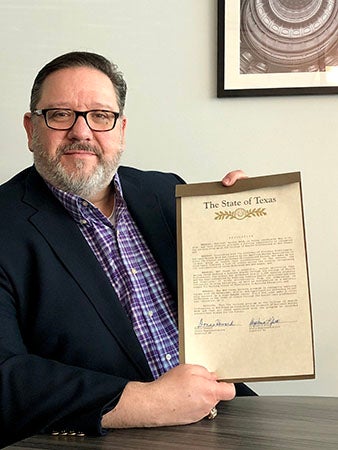 In its seven year history, WGU Texas has awarded nearly 2,200 degrees to students in the College of Health Professions. We are proud of the quality of our nursing programs that provide aspiring nurses with the knowledge and skills to excel in this high-demand career field that is vital to the health of our communities.
The National League for Nursing named WGU Texas' College of Health Professions as a Center of Excellence in Nursing Education for creating environments that enhance student learning and professional development. Designed to meet the needs of working nurses, WGU Texas' BSN, MSN, and MBA programs provide the knowledge, skills, and credentials employers seek.