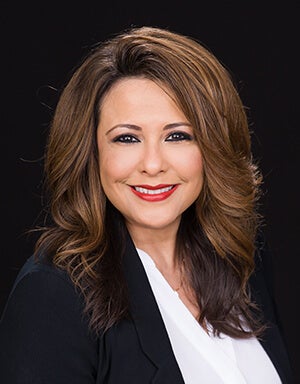 August 26th is Women's Equality Day—commemorating the passage of the 19th Amendment to the Constitution guaranteeing and protecting women's right to vote in the United States, and calls attention to women's continuing efforts toward full equality. 2020 marks the 100th anniversary of this historic milestone—which took nearly 40 years to pass into law after it was initially introduced to Congress in 1878 and had its formal beginnings in 1848. 
Linda Battles has spent her career expanding equitable access and success in higher education, particularly for underserved populations, and mentoring women of color to pursue leadership roles. 
After decades of working with state agencies, the Texas Legislature and as former Deputy Commissioner at the Texas Higher Education Coordinating Board, Linda wanted to round out her higher education experience and knowledge at an institution of higher education. 

She was already a fan of WGU Texas, strongly supporting its mission to expand access to higher education for underserved populations, its focus on students, competency-based education, flexibility, and affordability, and its reputation for providing high-quality, online, high-demand, and skills-based degrees. 
In February, she enthusiastically applied for the Regional Director position, joined WGU Texas in April, and now serves as acting Regional Vice President for the South Region—all during the COVID-19 pandemic. 
"I'm grateful to serve as Acting Regional Vice President which has accelerated my onboarding process and helped me better understand the inter-workings of this excellent university. I'm blessed to be part of such an outstanding, caring, and socially responsible university, which starts at the top with our president, Scott Pulsipher."
You're a great example of why women need to participate in government. What skills do you think women bring to the table—as both voters and leaders?
Since the 1980s, women have outnumbered male voters. It's only been a century since women's right to vote was guaranteed and protected by the passage of the 19th Amendment, so it's not surprising most women exercise their right to vote. Elections impact nearly every aspect of our lives. It doesn't matter who you vote for, just exercise your right and never take it for granted.
Women are natural collaborators, communicators, and emotional intelligence leaders—we are keenly aware of our strengths and weaknesses, how our words and actions affect others, are self-motivated, and can motivate others. We tend to be self-regulated, adapt to change easily, and effectively engage in conflict resolution. We can be fair, open-minded, empathetic, with strong interpersonal skills that allow us to establish and maintain positive and genuine relationships. Fortunately, these qualities are highly valued and sought after in the modern workplace. 
You've been instrumental in shaping higher education policy at the state level. What legislation are you most proud of?
I'm most proud of the Top 10 Percent Automatic Admission Law (H.B. 588, 75th Texas Legislature) authored by Texas State Representative Irma Rangel. I helped shape the legislation she filed in response to a 1996 decision by the 5th Circuit Court of Appeals prohibiting the use of racial preferences in university admissions in Texas. It became law in 1997 and guarantees automatic admission to the state's public universities to students who graduate in the top ten percent of their high school class. Representative Rangel wanted to send the message that regardless of skin color or geographic location, students who work hard in high school will be rewarded. The law has expanded opportunities for students of color (particularly those who live in highly segregated communities across the state), students from rural communities, and low-income students who have access to financial aid. 
As a Latina, you're committed to helping young professional Latinas advance their careers, from women at the coordinating board to women in your social networks. What have you found to be the best way to support them?
I have mentored young women, particularly women of color, who lack the self-confidence to grow professionally. I, too, was once insecure about my ability to move up the career ladder and return to college to earn my graduate degree. Fortunately, I had two supervisors (mentors) who empowered me to work hard and believed in me, giving me the tools to succeed. They helped me believe in myself, entrusting me with progressively greater responsibilities. I have tried to pass on the same guidance and support to help other young women achieve success. I'm proud of their professional and personal accomplishments and their desire to do the same for other young women.
Like all great leaders, you had several mentors along the way. Which mentors have supported and inspired you most during your career?
My first mentor was State Representative Irma Rangel of Kingsville, Texas. She was the first Mexican American woman elected to the Texas House of Representatives in 1976. She helped shape my views on women's and human rights, equality, and social justice. She taught me that I needed to earn my education and work twice as hard as everyone else because racial and gender discrimination still exists. As a Hispanic female, she said we can't give anyone reasons not to hire or promote us. She taught me to be humble, to help the underprivileged, to be thick-skinned, and to always be grateful for God's blessings. Her staff was primarily women who have all had successful careers. We attribute our success to Irma, are forever bonded with one another, and fully support each other.
My second mentor was Raymund Paredes, former Commissioner of Higher Education in Texas from 2004-2019. He is the first Latino to serve in this position. We are both native El Pasoans and two-time graduates of The University of Texas at Austin. When he joined the Texas Higher Education Coordinating Board in 2004, we immediately connected. He encouraged me to go back to college to earn my master's degree. He said if I was to continue a career in higher education, I needed the graduate degree to increase my knowledge and credibility. He helped me develop the skills to be successful in every role. He challenged me with increasingly higher levels of responsibility and authority. He valued and respected my opinions, encouraging me to be more vocal when I was shy about speaking in front of others.
Inclusion and equality are more important now than ever. What can education institutions do to ensure underserved and minority populations are fairly represented?
When assessing whether an institution of higher education is truly committed to diversity, equity, and inclusion, I examine the race/ethnicity and gender diversity of the governing board, the executive and administrative teams, and the faculty and staff. I also look at the diversity of the student body—the total enrollment and graduates. I believe it's important for institutions of higher education to reflect the demographics of their state. Higher education should be accessible to all regardless of background and financial resources. It's equally important to ensure students complete their degree programs.  Access and success in higher education are what transforms lives, our communities, our state economy, and our country. 
What's the best advice you can give to the women of the future? 
Always remember the pioneers who paved the road before you. Have respect and gratitude for their sacrifices and work hard to pave the road for all the women who will follow.