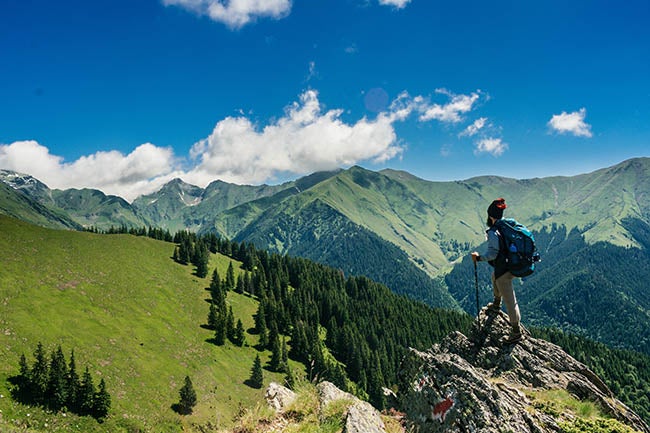 "You can do anything you set your mind to do."
That's the mantra Marta Tubielewicz, a mother of two, full-time employee of WGU and a newly minted WGU master's degree holder, lives by.

On Aug. 10, Tubielewicz will put that mantra into action as she reaches for another milestone: Climbing one of Washington state's highest mountains. She and an all-female climbing group, guided by experienced climbers, will set out to reach the 10,781-foot summit of Mount Baker.

"I want to prove that women can climb mountains," Tubielewicz said, noting that as a mother and full-time worker, it's hard for some to imagine that she can do those things and train to climb a mountain in her spare time.

It's a labor of love that takes sacrifice.

Tubielewicz's wakes at 3 a.m. to get in all her training before her day of caring for her family and working as a senior buyer for education technology at WGU Washington begins.

"Preparation is key," she said. "It's all about the time and effort you put into reaching your goals; it's all up to you."

The climb begins Saturday, Aug. 7, when the team and guides arrive at the base camp at Mount Baker. From there, they will complete training to learn how to arrest a fall with an ice ax and to safely navigate challenging terrain at high altitudes.

The summit attempt, which will include crossing glaciers, will take two days, with their final ascent on Tuesday, Aug. 10.

On this new adventure, Tubielewicz said she is ready for the physical and mental challenge. "It's all about learning new things about myself and what I can do when I put my mind to it."

With a mindset of success in all she does, Tubielewicz is gearing up to climb Mount Adams next.

Follow Tubielewicz's journey up Mount Baker on WGU Washington's social media channels: Twitter, Facebook, Instagram and LinkedIn.