Q&A with Cesar Rangel, a University Transfer Center Specialist at Bellevue College.
What did your educational journey look like?
I first earned my Associate of Arts from Bellevue College. Then my Bachelor of Arts in Interdisciplinary Arts & Sciences from the University of Washington. Lastly, my Master of Arts in Interdisciplinary Studies from the University of Washington.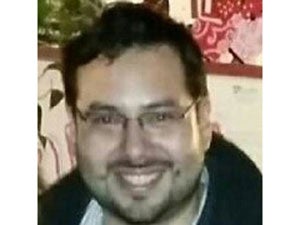 What advice would you give a community college student thinking about their transfer options?
A couple of recommendations would be: It's essential to start community college with a plan for how you are going to transfer, and it's important to meet with transfer advisors at the community college and talk with professors in your intended academic field. Early on, you need to know what kind of classes are required to transfer to four-year colleges and universities.
What advice would you give to someone thinking about going back to school?

You are going back to school with the mindset that you are doing this because you want to. Believe in yourself, put in time and effort to make sure you succeed, and don't give up. It may be a struggle, it may get tough, but hang in there. 
What is the best part of your job?

When I see students who I have worked with at their graduation ceremony. 
What helps you be successful in your career?

Being innovative and creative in every project I create and develop. Also, I surround myself with wonderful mentors (former employers and colleagues and current colleagues). It is important to me for them to be positive, optimistic, and to provide constructive criticism. 
Tell us about projects you are working on or new initiatives your department has going:

Currently, I am working with TRiO, Multicultural Services (MCS), Academic Success Center (ASC), Latino Student Club, Black Student Union, and STEM to Stern, for Bellevue College's first annual Historically Black Colleges and Universities (HCBUs) and Hispanic-Serving Institutions (HSIs) transfer event.