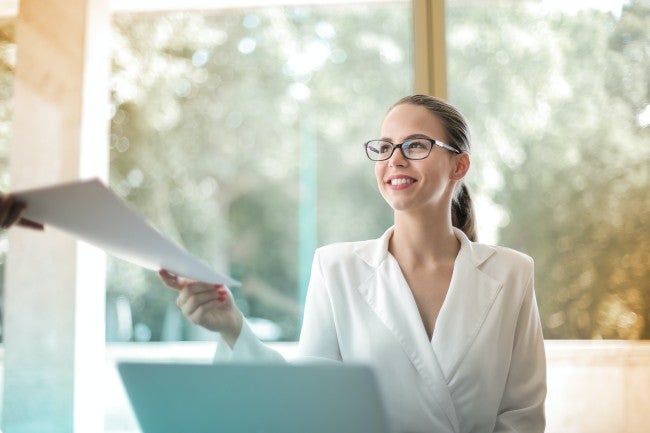 Behind every successful business or organization is an office manager who ensures all office operations run smoothly and efficiently. One of the most important positions in a company, an office manager performs general administrative tasks, creates processes that drive effectiveness, guides and motivates personnel, and coordinates communication between departments. This manager, sometimes called an office administrator, has many responsibilities, from planning functions, administration roles, managing procedures and workflows, and more. In this management function, it's all about creating a focused work environment to achieve business goals.
The elements of effective office management.
Regardless of an organization's industry or niche, effective office management is achieved in three key ways: 
Understanding purpose. Managers should be inherently process driven. Processes are essential tools office managers use to convey the purpose of work performed and explain that purpose to other employees. The purpose helps the management and everyday function of the organization.

Optimizing resources. Managers assess what they have to work with. Tools and equipment, a budget, personnel—all need to be optimized in order to establish a steady, productive functions and workflows. For instance, there could be room in the budget to upgrade equipment. See this as an opportunity to optimize financial resources. Another example of optimization is seeing individuals and teams as resources. Allocating work wisely based on skills and priorities drives efficiency and is more likely to yield better outcomes. 
Streamlining the office environment. Managers should be adept at establishing a streamlined office environment and always be on the lookout for new ways to refine current processes to improve administrative efficiency. This could include identifying key areas to focus on, reprioritizing steps, and exploring ways to automate a process.
What are the responsibilities of an office manager?
An office manager oversees a variety of tasks and responsibilities to keep an office running efficiently. The duties and responsibilities in this role vary widely. Here are a few you are likely to find in a job listing. 
Oversee the general operation of an office. Ensure things run smoothly and efficiently, with maximum productivity being the ultimate goal. 

Meet and greet. Welcome visitors, answer a high volume of phone calls, deliver top-notch service and support to customers. 

Project manage. Coordinate appointments, meetings, calendars, and schedules. 

Wear many hats. Supervisor. Mentor. Coach. Staff Trainer. Assignment Delegator. Be all of these and you'll be set. 

Book it. Arrange domestic and international business travel (flights, hotel, car rentals/local transportation). 

Stock up. Purchase supplies and equipment, and generally make sure there is sufficient inventory of everything the staff needs to perform their jobs effectively.  

Write and edit. Have a strong command of the written word. Strong editing and proofing skills will serve you enormously in this role because producing management-level reports, drafting correspondence and contracts, and managing a high volume of paperwork are all par for the position. 

Create presentations. You must be confident and comfortable speaking in group settings—and with public speaking altogether—in order to share ideas openly with others, whether it be at a small team meeting or a company all-hands. 
Since the nature of being an office manager is to juggle multiple tasks in a fast-paced environment, there are multiple skills required to perform the role successfully. If you're organized, communicative, hard-working, and work well under pressure, this career could be perfect for you.  
Leadership. An office manager plays a leading role in every sense of the word. In addition to essentially running the office and supervising the performance of office administrative personnel, you'll need to be a team player and process-driven taskmaster who can lead and support multiple departments, delegate assignments, and see a job through to completion. 

Customer service. For you, the job is all about delivering quality goods or services, and your enthusiasm for this aspect of the job is constant.  

Organization. You'll have lots of ducks to keep in a row. So staying organized is crucial in preventing things from falling through the cracks. 

Professionalism. The job is fast-paced by nature. You really have to think on your feet and be able to quickly identify and solve problems. Putting out fires comes with the territory, so rise to every challenge with the utmost professionalism. 

Multitasking. If a long list of responsibilities makes you excited rather than flinch, you're onto the right career. A bring-it-on attitude will serve you well.

Planning. An office manager makes plans daily in some form or other, so it helps to have experience putting an event together, arranging travel, or scheduling office functions. 

System creation. You have a strong desire to spearhead systems that drive efficiency and gain results. This could be anything from creating a checklist template to keep supplies in steady supply to developing a process for how meetings are run. 

Communication. Strong speaking, writing, and listening skills are paramount to the position. Leading meetings, drafting office-wide communications, and downloading information from upper management—it's all in a day's work for the office manager.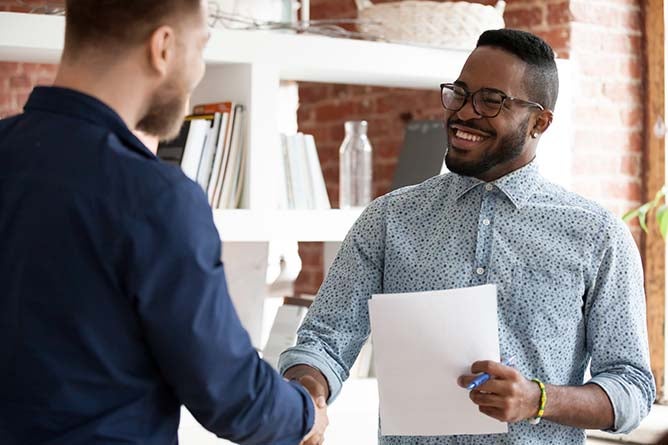 What education does an office manager need?
To qualify for an office management position, a bachelor's degree or equivalent is required. Experience working in office administration is a definite plus, and you should possess high proficiency in computer programs like Microsoft Word, Excel, Outlook, and PowerPoint. 
Tips for effective office management.
Follow these office management best practices, and you'll be more likely to yield noticeable (perhaps even incredible) results. 
Base office management decisions on data. One proven way to improve and maintain efficiency, effectiveness, and productivity is to rely on data rather than opinions in making decisions that impact office workflow. Creating a process simply because you think it will be effective risks being ineffective. It's really about making an informed decision. Do your homework and find relevant data you can draw from to back up your ideas on how to improve office processes and procedures. It's widely known that companies who rely on data to make business decisions tend to be the most productive, competitive, and therefore successful. 

Invest in the right tools. Today's offices rely on technology to ensure the business runs smoothly. It's the responsibility of the office manager to choose which equipment best fits the needs of the company or organization. This often involves working closely with the company's IT team to determine, for example, which latest project management software could be incorporated into the current work process. Also, are meeting rooms well equipped with video conferencing technology, and are employees sufficiently trained in using it? Is there a quality Wi-Fi connection for employees and guests?
Focus on communication. To encourage higher productivity, it is the responsibility of an office manager to provide a comfortable work environment for employees. In addition to features like sufficient lighting and a quiet workspace, this includes fostering healthy communication. For a business to thrive, there has to be good communication. Employees need to know what's expected of them in order for them to perform their jobs effectively. This is a great example of when an office manager can bring their streamlining and problem-solving skills to the table. The office manager can work with upper management on a strategy to ensure that employees' voices are heard and that their opinions and suggestions matter. The strategy could be used as an opportunity to address common "pain points" in communication or simply be an open call to employees asking them how can company communication be improved. Who knows? Such a strategy could even lead to a more transparent company culture. How cool would that be?
If you thrive on creating tangible results, live for a challenge, and are organized, communicative, and hard-working, then office management could be the perfect career for you. WGU offers degree programs that can help you be ready with the skills and credentials you need to succeed in this exciting, fast-paced field. Kick-start your career and kickoff your degree today at WGU!