AUSTIN — Western Governors University (WGU) announced today that Dr. Steven E. Johnson will lead WGU Texas as Chancellor, effective September 18. Johnson succeeds former WGU Texas Chancellor Veronica Vargas Stidvent.
Johnson joins WGU from the Texas Association of Community Colleges, where he was Senior Vice President and Chief Operating Officer (COO) and key advisor for the 50 community college chancellors and presidents in Texas. For more than 10 years at the TACC, he was Vice President of Public Affairs, responsible for governmental relations and advocacy efforts. He created and implemented Texas Success, an innovative statewide advocacy program designed to improve student success in college.
"With his focus on student success and extensive background in state higher education, Steven Johnson is ideally suited to lead WGU Texas," said WGU President Scott D. Pulsipher. "We look forward to accelerating the fulfillment of our mission to expand higher education opportunity and access in Texas with Steven as our WGU Texas Chancellor."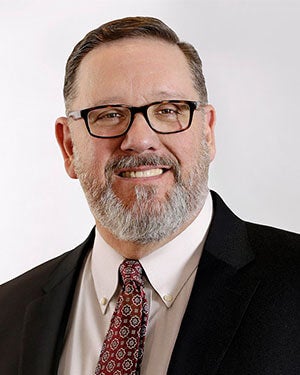 In addition to his role at the TACC, Johnson serves as Co-Chair of the Statewide Dual Credit Taskforce. Previously, he served as Special Assistant for Governmental Relations at the Texas Telecommunications Infrastructure Fund Board, as Chief-of-Staff for a leading member of the Texas House of Representatives and as the Director of Student Financial Services at Concordia University Texas. He earned a Ph.D. in Educational Leadership and Higher Education from the University of Nebraska—Lincoln and holds a Master of Public Affairs from the LBJ School of Public Affairs at The University of Texas at Austin.