RESEARCH TRIANGLE PARK— WGU North Carolina, part of the national nonprofit online Western Governors University, has hired Jason Caldwell, D.M. and Cindy Garcia, Ed.D. as strategic partnerships managers, and Glenn Gillen, APR as public relations manager. These new hires further expand the reach and scope of WGU North Carolina, which officially launched in October 2017.
Dr. Caldwell will serve as WGU's liaison to the North Carolina Community College System, forging partnerships to help students transition from an associate's degree to a bachelor's degree and beyond. Based in the Triad region, he will help develop memorandums of understanding with community colleges throughout the state. He previously served as executive director of Degrees Matter! and as the director of the School of Business Management at John Wesley University.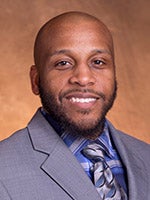 Dr. Caldwell earned his bachelor's degree in music education from the University of North Carolina at Greensboro, and his Doctorate in Management from Colorado Technical University.
Based in Charlotte, Dr. Garcia will develop partnerships with employers and affiliated organizations throughout Western North Carolina that could benefit from a more engaged and educated workforce. She will also help identify and reward WGU scholarship recipients. Originally from Miami, Dr. Garcia earned her bachelor's degree in international business from Florida International University, and her Doctor of Education degree from Argosy University. Prior to joining WGU, she was responsible for outreach initiatives at The Art Institute of Charlotte.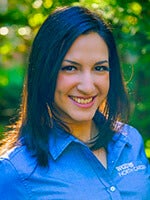 Gillen will work out of the Triangle area, but will direct public relations strategies and tactics across the state. He has 30 years of experience in communications, and has worked with WITN TV, Underwriters Laboratories, the UNC General Alumni Association, and S&A Communications. Gillen earned his bachelor's degree in radio, television and motion pictures from the University of North Carolina at Chapel Hill, and earned his Accredited in Public Relations (APR) professional designation in 2011.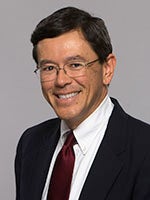 WGU North Carolina offers more than 60 bachelor's and master's degrees in the high-demand fields of business, IT, teacher education, and healthcare. WGU North Carolina now serves more than 2,600 students and has awarded degrees to more than 2,300 graduates. In just one year, WGU North Carolina has increased enrollment by 136 percent, and has awarded nearly $400,000 in scholarships.
Throughout the month of October, WGU North Carolina has been observing its one-year anniversary with a series of celebrations in Asheville, Charlotte and Durham, with an event scheduled for Wilmington postponed because of Hurricane Florence.
"WGU North Carolina is already making a difference in the lives of North Carolinians seeking a path to career advancement through education," said WGU North Carolina Chancellor Catherine Truitt. "I am very excited to be expanding our staff with highly regarded, dedicated professionals who will help us connect our affordable degrees in IT, healthcare, K-12 education, and business to more North Carolinians hoping to return to college."
For more information about WGU North Carolina, visit https://northcarolina.wgu.edu/.