KENT — Today, WGU Washington inducted Tracy Castro-Gill into the university's Sage Society. Similar to a hall of fame, the Sage Society honors and celebrates individuals committed to high-quality education and the pursuit of learning opportunities for others.
Castro-Gill, the ethnic studies program manager for Seattle Public Schools, is a decorated educator committed to racial equity and social justice. In September, Washington's Office of Superintendent of Public Instruction (OSPI) named her the Puget Sound ESD 121 Regional Teacher of the Year.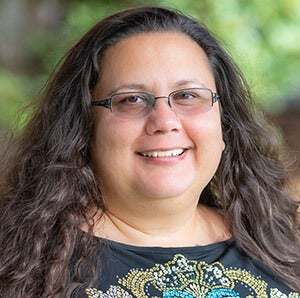 Castro-Gill is one of nine teachers honored by the OSPI in 2018 for, among other considerations, strengthening their respective communities and fostering better lives through education. That recognition came less than a year after Tracy received the Golden Apple award from the National Association for the Advancement of Colored People (NAACP). She earned a Master of Arts in Teaching from WGU Washington in 2013.
"I work closely with many of the top-performing school districts across Washington, and Tracy stands out among the most-effective and dedicated educators in the state," said Constance Kronlund, strategic partnerships manager at WGU Washington. "She's a wonderful example of the positive impact our university's students and graduates are making in their communities, and she's truly deserving of the induction into WGU Washington's Sage Society."
Castro-Gill was inducted into WGU Washington's Sage Society during a brief ceremony this afternoon at the central office of Seattle Public Schools. Among those in attendance were WGU Washington Chancellor Dr. Tonya Drake, as well as Castro-Gills colleagues and district officials.