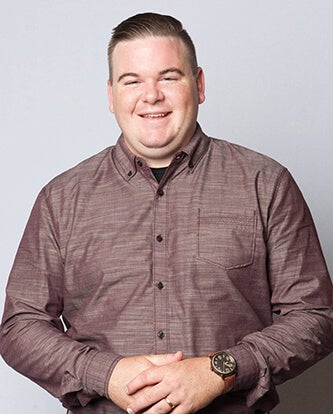 INDIANAPOLIS – WGU Indiana today announces the hiring of Corey Elliot to the position of public relations manager. In the role, Elliot will work alongside WGU Indiana Chancellor Alison Bell and WGU national's public relations staff to promote a positive image of the university to the media, general public, educators, prospective students and more. 
"Our online university continues to experience exponential growth in enrollment numbers, giving us more opportunities to tell incredible stories about the success of WGU Indiana and the students who are furthering their education," said Bell. "Adding Corey's wealth of experience in journalism, public relations and communications to our dynamic staff will allow us to further educate the public about the incredible benefits Hoosiers receive from WGU Indiana."  
As public relations manager, Elliot will be responsible for securing ongoing press coverage statewide as well as maintaining a robust online presence and social dialogue for WGU Indiana's online communities. Additionally, Elliot will coordinate engagements, events and campaigns that increase lead generation as well as writing timely content for news, social media and the university's online presence. 
Prior to joining WGU Indiana, Elliot was a sports correspondent for the Associated Press where he covered collegiate and professional sporting events across Indiana. Elliot also worked as a news reporter at the Daily Journal in Franklin, Indiana. His public relations background includes serving as the press secretary to the Office of the Indiana Attorney General as well as an account manager at Hirons & Company. Elliot earned a Bachelor of Arts from IUPUI in journalism.
"I'm excited to start a new chapter of my career with WGU Indiana," said Elliot. "I look forward to leveraging my experience to further promote how WGU Indiana delivers an innovative learning environment that is flexible, affordable and accessible." 
For more information on WGU Indiana, visit www.wgu.edu/indiana or follow the university on Facebook, Twitter, Instagram and LinkedIn.