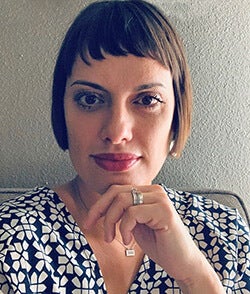 AUSTIN — Online, nonprofit university WGU Texas has hired Alejandra Adán as Senior Community Relations Liaison for Texas and the greater region, including New Mexico, Oklahoma, Arkansas, and Louisiana. In this new role, Adán will develop and nurture community outreach initiatives that support strategies to expand opportunities to underrepresented and underserved populations in the region.  
Adán comes to WGU Texas with more than 15 years' experience as a biliterate communications professional and program manager with a background in education, community engagement through advocacy, and programs that promote equity and social justice. 
"Alejandra is filling a new role at WGU that embodies our mission to provide equitable access and success to high quality, affordable, and attainable programs that are connected to the workforce," said Linda Battles, Regional Director of WGU Texas and the South region. "Her passion for improving lives through education and commitment to social justice will make a positive difference in helping us achieve our goals."  

Most recently, Adán held positions at Via Hope, managing activities for the Recovery Institute's learning community program as Peer Services Coordinator and coordinating the translation of Via Hope's Mental Health Peer Specialist and Certified Family Partner trainings as well as initiating Latino community outreach as Spanish Translation Project Coordinator. Previously, as the St. Elmo Neighborhood Project Director for Foundation Communities, Adán oversaw a pipeline of educational and family support programs for an affordable housing community in Austin.

Adán holds a B.A. Liberal Arts from the University of Texas at Austin, an M.S. Ed from Bank Street College of Education, and a Certificate in Management Practices from NYU School of Continuing and Professional Studies. As a social justice advocate, she has served as a volunteer translator, tutor, and communications support for VECINA and St. Andrews Presbyterian Church, and as Board Member for GirlForward, an organization that supports girls who have been displaced by conflict and persecution.