CHARLOTTE— WGU North Carolina, an affiliate of the accredited online Western Governors University, has announced that Eltra Butler has transitioned into the role of Strategic Partnerships Manager focused on developing corporate partnerships in the state. Prior to that, she served in a similar capacity for WGU Tennessee, where she helped develop partnerships with organizations such as FedEx and LifePoint Health. 
Butler will be based in the Charlotte area, where she has previously resided. She will work to develop corporate partnerships statewide that are aligned with WGU's degree offerings, primarily in information technology, business, and health care, including nursing.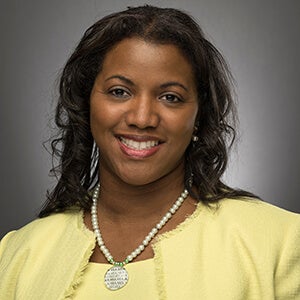 Prior to joining WGU Tennessee, Butler was a Field Coordinator with the Tennessee Board of Regents. She has also worked at Johnson & Wales University, Strayer University, Charlotte-Mecklenburg Schools, and Bank of America. She earned a Bachelor of Arts degree in political science/English from the University of Tennessee - Knoxville and a Master of Science degree in educational administration from the University of the Southwest. 

Butler's professional affiliations include Alpha Kappa Alpha Sorority, Inc., the National Association of University Women, National Education Association, and the National Association of Health Service Executives. 
"Eltra has done a wonderful job for us in Tennessee and will bring tremendous energy and enthusiasm to this newly created role," said Dr. Kimberly Estep, Vice President of the Southeast Region for Western Governors University. "She is extremely dedicated to education and workforce development, and will help raise awareness of WGU within North Carolina's business community."

Designed for working adults, WGU offers an asynchronous, competency-based model that allows students to log in and access coursework at a time convenient for them, and to accelerate at their own pace. WGU's tuition is around $3,250 per six-month term for most undergraduate degree programs, and students can take as many classes as they and their mentors are comfortable with within a term. More than 3,800 students are currently enrolled throughout North Carolina.
For more information about WGU North Carolina, visit nc.wgu.edu or speak to an enrollment counselor at 866-903-0109.